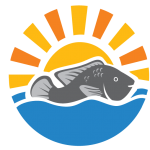 Role Profile: Production Director
The Production Director is first and foremost responsible and accountable for supporting the establishment of aggressive production (i.e. harvest) targets and then proceeding to reliably achieve them. These targets will be focused on volumes and production cost.
The PD will lead the development of a tilapia aquaculture operating model which enables dramatic improvements to current productivity and efficiency, and which can be both scaled locally and transplanted regionally. This model will consist of application of best-practice general production techniques (in order to achieve Operating Excellence) alongside the pursuit of aquacultural advancements based on robust trials, data analysis, and adoption of industry-specific best practices (in order to achieve global Technical Leadership in tilapia production).
The PD will also contribute leadership, passion, and ideas to help drive Yalelo to higher levels of operational performance, sustainability, and organizational strength.
Key Responsibilities of the Production Director include:
Achieve Production Targets: Support development of production targets – and then hit them
Harvest volumes
Production cost
Key production metrics, including but not limited to: FCR, ABW, and cycle times
Lead long-term production planning with regard to labour and asset requirements
Drive Technical Advancement and establish clear leadership within the tilapia industry
Capture data accurately and thoroughly across all steps of production
Oversee the design and execution of controlled trials which enable refinement of the production process
Seek out, validate, and adopt industry-specific best practices
Facilitate progress in selective breeding, biosecurity, and other relevant programs
Utilize a Robust Planning Process to maximize utilization of production infrastructure (in particular cages and hatchery ponds) while matching supply (harvest volume & ABW) to demand
Oversee detailed planning and coordination between Hatchery and Lake Operations
Present accurate and up-to-date harvest forecasts to Commercial Division
Manage final harvest schedule jointly with the Commercial Division in order to maximize profitability to the company
Processing. Ensure quality and food safety practices are maintained at a consistently high standard, and that processing plant output is optimized for customer needs.
Engineering: Ensure maximum availability of assets, inclusive of the implementation of effective programs of Preventive Maintenance and Autonomous Maintenance
Security: Ensure that the Security Department effectively protects Yalelo assets, builds employee support for security efforts, and maintains order on the site and the lake
Effective Budget Process: Plan and control costs across all production departments
Reporting: Measure and analyse operational performance, and clearly communicate results to the CEO, Executive Team, and Board
Site Development: Take ultimate responsibility for the design, construction, and commissioning of significant expansion projects
Establish and maintain a professional and attractive workplace / farm appearance