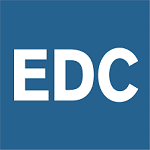 Education Development Center (EDC)
Job Title: Production Coordinator – Zambia – Interactive Audio Instruction Technical Support
Education Development Center (EDC) is a global nonprofit that advances lasting solutions to improve education, promote health, and expand economic opportunity, with a focus on vulnerable and under-served populations. Since 1958, we have been a leader in designing, implementing, and evaluating powerful and innovative programs in more than 80 countries around the world.
EDC promotes equity and access to high quality education and health services and products that contribute to thriving communities where people from diverse backgrounds learn, live, and work together. We support an inclusive workplace culture that embraces many perspectives and broadens our understanding of the communities we serve, enhancing and enriching our work.
EDC is committed to equity, diversity and inclusion in the workplace.
Project Description
Funded by UNICEF and in collaboration with the Zambian Ministry of General Education, EDC will provide technical assistance to develop interactive audio instruction (IAI) programs, both the scripts and recorded audio, to expand the reach of continuity of learning to the most disadvantaged children in Zambia at primary level. The programs will focus on three core learning areas: literacy and language, mathematics and integrated science. The programs will be developed for primary grades 1-7 and the programs for grades 1-4 will be translated in to the seven local languages as adopted by the Zambia Education Curriculum Framework 2013.
Job Description
Position Description
The Production Coordinator will assist the Project Manager in the implementation of the Zambia – Instructive Radio Instruction Project in compliance with EDC's and UNICEF's regulations. S/He will take lead in ensuring quality service delivery and provide technical support to the script writing process and radio production activities. The Production Coordinator will further carry out administrative and finance duties for the project. The Production Coordinator will report to the Project Manager.
Technical
Essential Functions:

Support supervision of contracts with local studios for recording and production services of audio programs in 7 languages at province level to ensure quality and timely completion.
Monitor quality of sampled audio programs before final production
Support planning of weekly, monthly and quarterly deliverables for studio work
Participate in the formative evaluation of programs and feedback sessions
Maintain records of scripts, translations and distribution to studios for production
Support cooperation among team members/translators of scripts into 7 languages
Production of periodic progress reports
Develop logistical plans for the production of IAI scripts and audio programs
Administrative
Prepare and monitor subcontracts for vendors and consultants; and ensure deliverables are met in time and of desired quality.
Compile the financial documents (including invoices and receipts) needed to ensure timely payments with the approval of the Project Manager in line with EDC and UNICEFs regulations and working with Let's Read finance team
Support planning and logistical administration of field events, trainings, and meetings.
Assist with daily financial transactions in compliance with EDC and UNICEF policies.
Prepare all advances to staff and partners in line with EDC and UNICEF's procedures
Other duties as required.
The candidate for the position of Production Coordinator shall have at a minimum the following qualifications:
Qualifications
Education:
Bachelor's degree in Journalism, Business Administration or a relevant field.
Skills And Experience

Over 2 years related experience in the media or administrative management, including experience with computer applications and Internet research;
Experience working with Interactive Audio Instruction preferred;
Experience of working with education program/projects;
Ability to handle concurrent activities, prioritize work, and work well under pressure.
Experience coordinating logistics for trainings and workshops preferred;
Experience of working in collaboration with implementing partners including the government;
Proven skills in delivering work through efficient and effective planning and administration, including demonstrated administrative abilities, organization, problem-solving, personnel management, and decision making.
Language
Fluency in English is required
Additional Information
Application Instructions
Job closing date: July 19, 2021
Applications submitted without a resume or CV will not be reviewed.
Due to the volume of applications submitted, only finalists will be notified. No phone calls, please.
EDC is committed to enhancing the diversity of its workforce and ensuring an equitable and highly inclusive work environment. EDC is a smoke-free workplace, and offers a supportive work environment, competitive salary, and excellent benefits. Women, minorities, and individuals with disabilities are encouraged to apply.
Note: EDC doesn't solicit for money from applicants at any level of the recruitment & selection process.
Find Zambia Jobs – The best job board for Jobs in Zambia