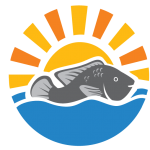 AAZ is Seeking a skilled and meticulous hands-on Production Clerk The incumbent will be responsible for capturing of production statistics and data in Navision, and preparation of daily, weekly and monthly reports on plant performance, raw material consumption for review by management while tracking variances that may arise. The Production Clerk will report to the Production Manager.
Location: The role will be primarily based in Siavonga at our Production plant
The Right Fit candidate will be responsible for;
Compiling of production reports based on data generated from production run
Verifying that production data generated is correct and accurate
Receiving of production finished stock in ERP system (Navision) and ensure that it is promptly transferred to Dispatch Warehouse
Ensuring that daily stock count is done and reconcile available stocks with Navision
Investigating all stock variances arising from stock reports
Preparing a stock variance report for management as required
Maintaining an up-to-date file of all production records
Requirements:
Qualifications, Skills and Experience:
Certificate/Diploma in Production and Operations Management or equivalent to the field
2 years minimum experience (Feed milling Industry experience will be an added advantage).
Strong statistical and analytical skills
Strong collaborative skills and ability to work within a team
A strong hands-on approach to achieving targets
Excellent communication and interpersonal skills
Computer literacy
Strong problem solving and root cause identification skills are critical for the job.
Knowledge of Enterprise Resource Planning software e.g Navision or Sage.
Only shortlisted candidates will be contacted
Find Zambia Jobs – The best job board for Jobs in Zambia