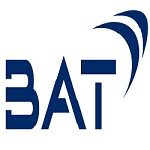 British American Tobacco
Job Title:  Production and Supply Chain Manager
BAT is evolving at pace – truly like no other organisation.
To achieve the ambition, we have set for ourselves, we are looking for colleagues who are ready to live our ethos every day. Come be a part of this journey!
SENIORITY LEVEL: Middle Management
FUNCTION: Operations
LOCATION: Zambia, Lusaka
REPORTS TO: Operations Manager-SAM Central Cluster
OVERALL PURPOSE: To have overall accountability of the production processes ensuring that demand is fulfilled at the right Quality, Cost & Efficiencies while complying to all Environment, Safety & Health Standards. Effective overview of all the Supply chain processes on site to ensure that the factory maintains right levels of raw materials, finished goods & supplies while complying to all applicable standards.
WHAT YOU WILL BE ACCOUNTABLE FOR
EHS: Ensure a safe working environment by leading the team to implementation & adherence to all environmental, Safety & Health standards in the Production & Supply Chain areas
Quality: Ensure all Production inputs & Outputs meet quality standards
Efficiencies: Improve the factory efficiencies by driving the implementation of the Integrated Work Systems (IWS)
Cost & Productivity Savings Management: Effective management of the Production & supply chains budgets and leading the various productivity savings projects.
Team Leadership: Lead, inspire & motivate the Production &Supply chain teams. Build the capability of the teams based on capacity gaps & business needs.
Production Planning: Ensure robust product planning to meet sales demand on-time -in full (OTIF)
Materials & Services Supply overview: Ensure quality inputs (directs & Indirects) and services are maintained at the right level to meet internal customer requirements on-time -in full (OTIF)
Service Delivery: Plan and prepare processes/ methodology aimed at improving service delivery and cost base. Set clear parameters, appraisal systems and formulate procedures to address the gaps for continuous improvement.
Sales & Operations Planning (S & OP): Support the S&OP process and ensure the importance/impact of accurate forecasting is emphasized and the potential danger of over/under stocking is highlighted as regards to lost sales and write-off.
Stake Holder engagement: Proactive and effective engagement of Internal & external stakeholders to deliver business objectives.
ESSENTIAL EXPERIENCE, SKILLS AND KNOWLEDGE
Engineering /Technical related Degree
More than 5 years Production Management experience
A qualification in Purchasing & Supplies
Good People Leadership & Management skills
Good Interpersonal skills
Good Communication skills
Experience in working with world class manufacturing systems/lean manufacturing would be an added advantage
WE ARE BAT
At BAT we are committed to our Purpose of creating A Better Tomorrow. This is what drives our people and our passion for innovation. See what is possible for you at BAT.
Global Top Employer with 53,000 BAT people across more than 180 markets

Brands sold in over 200 markets, made in 44 factories in 42 countries

Newly established Tech Hubs building world-class capabilities for innovation in 4 strategic locations

Diversity leader in the Financial Times and International Women's Day Best Practice winner

Seal Award winner – one of 50 most sustainable companies
BELONGING, ACHIEVING, TOGETHER
Collaboration, diversity and teamwork underpin everything we do here at BAT. We know that collaborating with colleagues from different backgrounds is what makes us stronger and best prepared to meet our business goals. Come bring your difference!