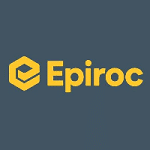 Product and Sales Support Lead Eastern and Central Africa
The Product Lead role for Underground ECA is in place to ensure that our product expertise and understanding about these technologies are not restricted to PC locations, but available locally at an equal capability, ensuring speed and quality in aiding local sales efforts. They will ensure future customer product needs / market intelligence is communicated promptly to the relevant Portfolio Teams, driving the right portfolio development. They will act as the first and primary Underground division point of contact/support to their assigned Customer Center(s) sales teams in terms of expertise, value translation of the underground portfolio, pricing, and communications regarding technology project updates.
They will work in an open and collaborative manner, ensuring communication is pushed to all stakeholders ahead of demand, and that requests for assistance from our customers, internal or external, are answered efficiently and effectively.
Main tasks
Ensuring the safety and well/being of self and team
Working closely with the Global Portfolio teams to:
Be the voice of the customer in terms of our electrified solutions
Define the value of our electrified products/solutions for your market
Develop case studies demonstrating the value of relevant technology and products to customers
Participate in new product development programs including voice of the customer research
Identify and report any quality issues and activities that will improve our products and reduce warranty related expenses
Participate in the development of Market Area Pricing for underground portfolio offering in your region
Develop or adapt regional sales and marketing tools, materials, and required trainings to use in the sales process (i.e. technical documentation, product specifications, etc.)
Working closely with the Customer Center sales personnel
Responsible for ongoing business as usual sales support for East & Central Africa
Communicate the value of products/solutions to the sales teams and to the market to ensure Epiroc secures a premium price position wherever possible Research competition and provide product analysis (performance, range, capabilities)
Train the sales teams as needed in products and application, value selling of underground offering, new technologies with focus on electrification and automation solutions, etc.
Collect and interpret information on present and future customer demands, promote our technology, electrification and automation solutions at the earliest possible stage to customer(s), consultant companies, greenfield projects.
Coordinate the exposure of assigned products in the marketplace via trades shows, demos, advertising, etc.
Identify new opportunities, develop & coordinate action plans for implementation and support on new technologies looking for synergy and collaboration between all involved divisions
Develop partnership and collaboration, subject to approval from division management, with third partner companies to better support automation and implementation projects, when comes to infrastructure, system integration and / or any necessary support to our technology offer.
Ensure profitability of sales while working within approved pricing discount structure
Work closely with the technical training department, company service centers, and partner network to ensure all training needs are met
Assist the sales organization as needed with customer business development and/or product performance issues, including KPI definitions, project implementation & development, follow up results etc.
Participation in development and negotiation of local tenders as needed
Participate in mining regulations discussions to ensure machine supplied are compliant to current Underground requirement
Responsible for local works costs control to ensure profit levels are maximized
Act as a continuous improvement ambassador for PC to ensure Epiroc's evolution in their short and medium term road map
Act as the division single point of contact on general status and/or updates related to new technology products or projects
Focus on the development of value selling and underground sales training material
Work collaboratively across the customer relationship matrix, including the Epiroc Customer Success Team, and the U/G Global Key Customer Managers
Act as an ambassador for our aftermarket business wherever possible
Key Skills And Competencies
A safety-first and collaboration mentality
Bachelor of Science in Engineering or related discipline is preferred. Equivalent combination of education and experience may be considered in lieu of degree
Respect for all people and cultures
Data-driven approach to all decision making
Ability to write reports, business correspondence, and procedure manuals
Creative problem solving capabilities, ability to think beyond how things have been done to how they can be optimized for efficiency/benefit
Commercial acumen/negotiating experience, understanding of tender / contract documents
High ability to influence stakeholders, strong presentation skills
Good relationship builder and trust enabler
Able to multi-task – to manage multiple projects without sacrificing schedule or quality.
Highly motivated, "hands on", energized, enthusiastic with passion and commitment for doing things in the right way without risking loss of business
Ability to work independently or as integrated team member, as the situation requires
Strong written and verbal communications; native level fluency in English additional languages an asset
Good understanding of basic business cases/financial statements and calculations
Demonstrates self-awareness, develops oneself and seeks feedback
Familiarity with Epiroc underground product line and / or competitor underground equipment
Minimum of 5 years' of practical related experience in the mining or construction aftermarket equipment, parts and services field is highly preferred
Strong mechanical/technical background is required for issue resolution & reasoning/discussing "root cause analysis" with customers
Advanced training in computer aided maintenance systems, reporting, databases, and spreadsheets are preferred qualifications
Proficient level skills in MS Office, specifically PowerPoint, Excel and Outlook
Possess a valid/active driver's license
Direct sales or commercial experience is considered an asset