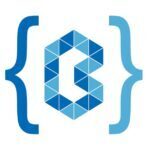 BlueCode Systems Limited
BlueCode Systems Limited is an ICT company that is a leader in systems and platform development for clients in various industries.
Role: Procurement Officer
Objective of role: to lead BlueCode's efficient and effective procurement of goods and services and payment process.
Key Outcomes
Document and implement a detailed procurement plan spanning both organization and project specific needs.
Participate and offer input into the development of a comprehensive procurement manual with attendant policies.
Ensure all procurement are undertaken for quality goods and services obtained at competitive prices.
Ensure that staff and suppliers are follow all applicable procurement rules correctly.
Lead the project team in the process to identify, pre-qualify vendors and ascertain capacity to supply for project specific goods and services
Create and maintain a Vendor Master Schedule
Undertake ordered periodic review of costs of various services to ensure value for the company.
Prepare tender documents; undertake tender evaluations, placements and management of contracts.
Manage and report on procurement against targets and project deliverables Produce periodic status reports on procurement.
Manage the timely processing of supplier invoices and payment within terms and reconciliation / account settlements
Core Competencies
Good written and verbal skills
Self-driven and can operate in a fast moving and changing environment.
Honest and has integrity.
Detail oriented
Requirements
Minimum Diploma in Purchasing, other similar role that will demonstrate the required competencies
Member of the Zambia Institute of Purchasing and Supply
At least 2 years of experience in a similar role
Remuneration package
Fixed Term Contract Length: 6 Months, renewable subject to operational requirements
Compensation: Gross pay of K13, 000 per month
IMPORTANT!!
Send the application to [email protected] with the subject: PROCUREMENT OFFICER