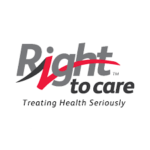 Right to Care is at the vanguard in supporting and delivering prevention, care, and treatment services for HIV and associated diseases. We work with government and communities to find pioneering solutions to build and strengthening public healthcare.
We embrace a strong entrepreneurial culture and focuses on innovation and the use of technology to enhance services, address skills shortages, and deliver quality healthcare outcomes. Our areas of expertise include HIV and TB care and treatment, pharmacy automation, medical male circumcision, and cervical cancer diagnosis and treatment.
Right to Care Zambia has been awarded a five (5) year project funded by the USAID through the PEPFAR mechanism. The Maintained Epidemic Control of HIV (MECH) Project aims to reduce HIV mortality, morbidity and transmission by achieving the UNAIDS and PEPFAR goal of 95/95/95 HIV treatment coverage by providing comprehensive HIV Prevention, Care and Treatment maintenance services in Luapula, Northern and Muchinga provinces of Zambia. The MECH project will work closely with and in support of the Ministry of Health.
ABOUT THE POSITION
Request to Hire Ref#: RTCZ21-107
Date advertised: 11th October 2021
Closing date: 16th October 2021
Position: Procurement Officer x2
Location: Lusaka
Contract type: Fixed Term
Contract duration: Two (2) Years
Reporting to: Procurement Manager
Job grade: TBA
Contact Email: [email protected]
Qualifications And Experience
Minimum Required Qualifications and Experience:
Diploma in Procurement or equivalent
Minimum 3 years Procurement experience
Member of ZIPS
Desirable Qualifications and Experience:
Degree in Procurement or equivalent
Professional certification in procurement
Experience with Sage Evolution
Experience on Donor funded projects.
Technical And Behavioural Competencies
Proficiency in Microsoft Word and Excel
Computer literate
Knowledgeable in Microsoft Office Suite
Good communication skills
Good interpersonal skills
Ability to work in a team
Self-starter with proactive work ethic
Key Performance Areas
Advise and support MECH staff in procurement and supplier relationships by helping to deliver better procurement practice through continuous communication and providing support based on the specific requests.
Apply the Procurement policy and procedure in execution of daily activities.
Collaborate with the relevant stakeholders to establish procurement needs and establish the appropriate sourcing strategy and methodology.
Support the Procurement Manager in procurement activities such as tender process, grant requirements, supplier relationships and contract management for goods and services.
Review documents to establish missing information and submit to Line Manager for approval.
Raise the necessary purchase orders using the electronic purchase-to-pay system (SAGE).
Receive procurement requests from user departments and clarify items specification with user department before embarking on the procurement process.
Work closely with the Finance department to ensure timely payments to vendors
Obtain and review quotes are always obtained to ensure compliance to the Right to Care procurement policy.
Assist the Line Manager by completing a bid analysis for procurement transaction using the appropriate template in supporting the selection process of suppliers.
Conduct the System of Award Management (SAM) check on all procurement transactions on the necessary platform.
Review historical and competitive costs to identify cost savings opportunities and variances.
Responsible for all document control, filing and record keeping for all procurement related administrative matters.
Receive a procurement requisition from any department within MECH programme.
Execute a request for quotation from any suppliers to test the market for competitive pricing.
Review procurement requests and initiate procurement procedures for equipment, supplies and services in a transparent and cost-effective manner.
Check the given thresholds and establish whether the procurement requisition can follow the standard procurement process or should go for closed or open tender.
Notify the Procurement Manager regarding the tender and request approval to embark on the tender process.
Provide a tender submission register to the tender box prior to submission deadline.
Assist the Procurement Manager to review all the received tenders by using the tender checklist template.
Compile the bid evaluation pack for the bid evaluation committee.
Brief the committee on the bid evaluation process and agenda.
Voice record the entire evaluation process and save a copy of the recording onto the server.
Take clear minutes during the evaluation committee meeting and submit to the Procurement Manager.
Maintain files for every tender and file copies of all submission in hard copy and electronic copy.
Raise a purchase order for selected and approved suppliers.
Follow up on outstanding purchase orders after turnaround time and communicate to internal stakeholder on the progress of delivery.
Complete procurement packs for payment.
Maintain the supplier database as per the RTCZ procurement policy. Ensure all suppliers present the required information before they are approved onto the RTCZ database. Ensure only approved suppliers are issued with purchase orders.
Assist the Procurement Manager to consolidate all user department requirements and prepare an annual procurement plan.
Disclaimer
By applying for the above-mentioned position, you consent to Right to Care to conduct qualification, ID, criminal and reference checks (internal and external) which forms part of the Company's recruitment policy and procedure. Should you not receive a response to your application from Right to Care within one month of this advert being placed, kindly consider your application as being unsuccessful.
Only applicants meeting the strict criteria outlined above will be contacted as part of the shortlisting process.  Right to Care reserves the right to withdraw the vacancy at any time for whatever reason.
Right to Care is an equal opportunity affirmative action employer. The Company's approved Employment Equity Plan and Targets will be considered as part of the recruitment process.  As an Equal Opportunities Employer, we actively encourage and welcome people with various disabilities to apply.