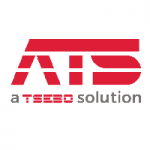 Allterrain Service Limited (ATS)
Allterrain Services Group, Africa's leading facilities service provider is looking for dynamic
and self-motivated Zambian with proven performance to fill the existing vacant position at our
Kalumbila project, Zambia
Procurement Officer
Purpose: The individual performs sourcing of all the in country direct and indirect materials to meet requirements of projects and other stakeholders. Individual will manage a team of sourcing coordinators employing best practices in procurement to meet the objectives of ATS Group in the country. He/she will be responsible for delivering savings targets set for the procurement team in the country.
Qualifications and Personal attributes
Must have a minimum of 2-3 years' experience in sourcing, contract management, an
understanding of financial evaluations and interpretation of supplier records. Individual must
possess knowledge of corporate regulations, local legislations, ATS procurement processes and policies. Experience in usage of Sage ERP X3 and hospitality industry is an advantage and must be fluent in English.
Creative visionary and able to be innovative
Creative, self-motivated, proactive and confident
Experience managing a diverse team and strong willingness to build capacity of local staff
Knowledge computer skills, using office software such as Excel, Word and Power Point
Trust worth and Ability to manage highly sensitive and confidential information
Your Responsibilities
The Procurement officer will be responsible and accountable for all Supply chain Management;
this includes but is not limited to the following areas:
The Procurement officer will establish written procedures for procurement activities within the company
The Procurement officer will be responsible for the implementation of the above procedures within the company
The Procurement officer will be responsible for Controlling all operations of the supply chain
You will be directly responsible and accountable for all international sourcing and supply of materials to ATS
The Procurement officer will be responsible for establishing favorable supply contracts with approved suppliers after gaining approval from the Administration Manager/Directors and Managing Director of ATS
The Procurement Officer will formulate and present to management all recurrent procurement budgets for the financial periods.
You will coordinate the movement of goods from the supplier until they arrive at the intended destination within ATS operations.
You will ensure proper storage of goods supplied, both while under transit and on arrival.
You will maintain a work-in-process inventory. All work-in-process should be traceable.
Recall procedures for sub-standard goods must be established and enforced.
The Procurement Officer will not enter into any supply contracts on behalf of ATS without the written prior approval of the Directors/Managing Director of ATS.
Training – you will be responsible for establishing and implementing a training program for your subordinates
If you are suitably qualified, please email your application letter, and CV with references, to the following email addresses [email protected] or drop your application letter with CV at the ATS Kalumbila Human Resource Office. The closing date for receiving applications is 3rd May 2022.
Please note, only shortlisted candidates will be contacted. If you do not hear from us within 30 days of your application, please consider your application unsuccessful.