Full Time
Applications have closed.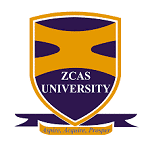 JOB PURPOSE:
Reporting to the Procurement Manager, the position is responsible for coordinating and initiating purchase orders and procurement of goods and services for the Centre and conducting research to determine procurement of goods and services at competitive prices.
MAIN DUTIES AND RESPONSIBILITIES:
(i) Prepares annual procurement plans for the Centre.
(ii) Implements procurement plans by initiating purchase orders for submission to prospective suppliers.
(iii) Monitors procurement progress on all planned activities.
(iv) Tracks vendors and suppliers to ensure timely delivery of goods and services.
(v) Maintains and updates suppliers' register.
(vi) Reviews purchase requisitions for completeness and accuracy and follow up on discrepancies with the initiating department.
(vii) Collects quotations and prepares comparative analysis.
(viii) Processes Purchases Requisitions and prepares Purchase Orders.
(ix) Receives bid responses as per guidelines and reviews the same.
(x) Maintains procurement files and records.
(xi) Prepares and processes standard procurement documents.
(xii) Performs any other duties as assigned by the Supervisor.
QUALIFICATIONS, EXPERIENCE AND SKILLS:
(i) Grade 12 with a minimum of five (5) "O" levels including English and
Mathematics.
(ii) Minimum of Professional Diploma in Procurement and Supply.
(iii) Three (3) years practical work experience in the field.
(iv) Conversant with Zambian Procurement Laws.
(v) Must be a fully paid up Member of the Zambia Institute of Purchasing and Supply (ZIPS) with a 2022 Practicing License.
(vi) Must be Computer literate.
Signed applications with detailed Curriculum Vitae, certified copies of certificates and contact details (address/telephone/email) of at least two (2) traceable referees should be sent to the address below on or before 28th October 2022. The position should be clearly marked on the envelope.
Please note that only short-listed candidates shall be responded to.
Applications should be sent to:
The Board Secretary
Zambia Centre for Accountancy Studies
P.O. Box 35243
Dedan Kimathi Road
LUSAKA