Full Time
Applications have closed.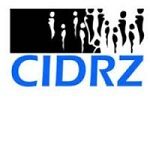 Website Centre for Infectious Disease Research in Zambia (CIDRZ)
Procurement Officer Ref No. PO/PR/22/09/22
Reports to Senior Procurement Officer. The incumbent is responsible for evaluating suppliers, products, and services, negotiating contracts, and ensuring that approved purchases are cost-efficient and of high quality.
Main duties
Processes end-user requests on time as per Service Level Agreement targets for 2020
Ensures on time delivery and receipt of goods from suppliers
Negotiates and obtains better prices and delivery terms for all end-user requirements
Sources and procures goods, works and services according to the laid down procedures and guidelines
Ensures timely preparation /updating of procurement reports in readiness to submission to end users
Monitors and tracks all orders until delivery and payments are done
Develops and implements procurement plans for the end-users
Qualifications
Full Grade 12 Certificate
Graduate in Purchasing and Supply from a recognized University
3 years minimum work experience
Fully paid up member of The Zambia Institute of Purchasing and Supply (ZIPS)
Holds full membership of ZIPS
Only shortlisted candidates will be contacted.