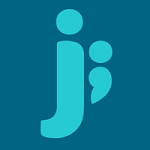 Jhpiego is an international, non-profit health organization affiliated with The Johns Hopkins University. For 40 years in
East and Southern Africa, Jhpiego has empowered front-line health workers by designing and implementing effective, low- cost, hands-on solutions that strengthen the delivery of health care services, following the household-to-hospital continuum of care. Jhpiego partners with organizations from the community to the national levels, building sustainable, local capacity through advocacy, policy development, human resources for health and quality and performance improvement approaches. For further information about Jhpiego, please visit our website at www.jhpiego.org.
Jhpiego invites applications for the following position:-
Procurement Officer
Location: Lusaka
Reports to: Procurement Manager
Position Summary
Support the Procurement Manager in undertaking all procurement requirements of the Country Office. This includes sourcing, negotiating, purchasing and liaising with all vendors/suppliers and ensure implementation of Procurement processes and procedures.
Responsibilities:
Support the development of the consolidated procurement and implementation plan.
Perform procurement functions including; Soliciting for quotations, negotiating prices, delivery and after sale services with vendors, raising Purchase Orders, Tax letters and forwarding to vendors/suppliers.
Generate Basis for Vendor Selection (BVS) and ensure that it is fully approved.
Ensure that purchase orders are shared with the stores Officer.
Ensure that invoices for vendors are submitted to Finance for timely payment.
Assist in the clearance of shipments from customs or any other government body in collaboration with appropriate staff.
Work with Stores Officer to ensure that documentation related to donation/hand over of supplies or equipment to facilities supported by Jhpiego is properly kept.
Work with Stores Officer and Administration Manager in ensuring that all office equipment are captured in the inventory as soon as such have been delivered to Jhpiego Zambia.
Provide support to the annual inventory counts as appropriate
Maintain and update procurement records and ensure that copies are properly filed.
Implement the procurement s /policies as outlined by Jhpiego.
Assist in coordinating with Baltimore staff on approvals, shipments, clearing and deliveries to the office.
Qualifications
Degree in purchasing and supply or other related field
5 -6 years' relevant experience working in a large procurement unit
Computer skills including demonstrated hands on-experience in MS Word, MS Power Point, and MS Excel.
Data base management
An understanding of relevant legislation USG regulations, policies and procedures relating to procurement
Self-motivated, proactive and have a positive attitude to work requiring minimum supervision.
High attention to detail, flexible & dependable.
Excellent interpersonal and communication skills.
Be of high integrity and have a sense of confidentiality
To apply, please send your application letter and curriculum vitae only in a single document, stating the position and location in the subject line to the Human Resources Manager: [email protected].
Please note that only shortlisted candidates will be contacted
Closing date is Friday September 17, 2021