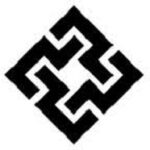 FQM
Overall Job Purpose
The Procurement Officers primary responsibility is to issue, confirm and expedite allocated groups of Purchase Orders for goods to support the Processing and Engineering Departments in accordance with site policies and procedures.
The Procurement Officer is expected to regularly communicate with suppliers, logistics section, receiving section, freight forwarders and transporters and other stakeholders to ensure goods arrive in required time frame.
Procurement Officer shall work as a member of the Commercial team and will be expected to build and maintain professional working relationships with internal (warehouse, accounts, logistics, onsite customers) and external (suppliers, freight forwarders, buying houses) to fulfil the responsibilities of the role.
Specific Job Responsibility
Construct update and present expediting reports for routine and project/event goods procurement for internal stakeholders particularly for shut down, breakdown, critical components and projects
Plan and execute expediting activities by phone, in person and by email with suppliers for allocated region/s, suppliers or categories
Ensure dates and information in Pronto is accurate, updated and valid for Purchase Orders in the assigned Purchase Order group.
Perform any other duties as reasonably assigned by the Lead Buyer / Supervisor
Ensure documentation is filed as hard copy or electronically.
Timely resolution of receiving/accounts queries on Purchase Orders
Job Specific Competencies
Keep track of incoming and outgoing orders, handle issues such as order status, cancellation or changes and ensure that goods arrive on schedule
Operational link between suppliers, logistics and receiving teams.
Ensure required levels of materials are available as required onsite in accordance with warehouse reorder parameters, and project plans.
Ensure Suppliers are held to account to supply 'on time'.
Build and maintain end user confidence in procurement function capability.
Prompt customer service and timely feedback on queries.
Key Job Attributes
Ability to work under pressure
Ability to prioritise and manage multiple tasks
Must be dependable and self-motivated
Excellent typing and writing skills
Must have excellent communication and interpersonal skills
Ability to interact with people of different cultures
Accurate and precise attention to detail
Unquestionable integrity
Work independently and as part of a team.
Experience required to perform in this job
The Procurement Officer will require knowledge, skills and experience in the following areas:
Communication with local and international suppliers and freight forwarders
Ability to multitask, prioritize, and manage time efficiently
Excellent organisational, communication and interpersonal skills
Proficiency in Microsoft Office
Proficiency in Pronto
Strong skills in MS Excel and Powerpoint
Understanding of warehousing and inventory management
A basic understanding of commercial law, tax, economics, logistics and remote mine site supply chain management
Knowledge in basic health and safety
At least 2 years' experience in the same or similar position (preferably in the mining industry)(desirable).
Qualifications
Degree in a Commercial or Technical discipline
Commenced CIPS Qualifications
Fully paid up Member of (Zambia institute of Purchasing and Supply) ZIPS