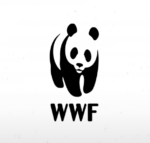 WWF Zambia
Position Title : Temporal Procurement Officer
Location : Lusaka
Reports to : Operations Coordinator
Job Purpose:
Purchasing Officer Responsibilities include evaluating vendors and preparing reports (e.g. on orders and costs.) For this role, you should have good knowledge of market research, along with solid analytical skills to make sure you're identifying the most profitable offers.
Ultimately, you'll create and maintain good relationships with key suppliers to ensure merchandise is high quality and delivered on time.
Responsibilities
Research potential vendors
Compare and evaluate offers from suppliers
Negotiate contract terms of agreement and pricing
Track orders and ensure timely delivery
Maintain updated records of purchased products, delivery information and invoices
Prepare reports on purchases, including cost analyses
Monitor stock levels and place orders as needed
Evaluate and monitor contracts to be sure that vendors and supplies comply with the terms and conditions of the contract and to determine the need for changes
Maintain and review records of items bought, costs, deliveries, product performance, and inventories
Work out agreements with suppliers, such as when products will be delivered
Evaluate suppliers based on price, quality, and delivery speed
Interview vendors and visit suppliers' plants and distribution centers to examine and learn about products, services, and prices
Requirements
Proven work experience as a Purchasing Officer.
Good knowledge of vendor sourcing practices.
Understanding of supply chain procedures
Solid analytical skills, with the ability to create financial reports and conduct cost analyses
Negotiation skills
Diploma in purchasing, Business Administration or relevant field
A willingness to be based in Lusaka and the embodiment of WWF Global behavioral competencies:
Strive for Impact «I am results driven. Everything I do, the way I think, plan and implement is driven by a relentless search for impact.»
Listen Deeply «I go beyond my point of view and strive to see the bigger picture from different perspectives. I stay curious and listen deeply to what others have to say.»
Collaborate Openly «I'm a global citizen working for a living planet. I am constantly thinking of how with others, together, we can be more impactful. I work across boundaries, openly ask for help and share what I know, both internally and externally.»
Innovate Fearlessly «I take risks to find better solutions. I measure progress and learn from mistakes. I share both success & failures. I encourage others to do the same.»
This job description covers the main tasks and conveys the spirit of the sort of tasks that are anticipated proactively from staff. Other tasks may be assigned as necessary according to organizational needs.
To apply for this position, applicants must send their CVs to [email protected] no later than 13th April, 2021.