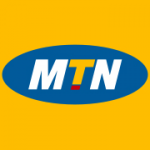 MTN Zambia
The key responsibilities for this role include but not limited to the following:
Manages the sourcing process for the Commercial Business Units (BUs) in compliance with prescribed policies, procedures, directives, budgets and SLAs;
Develops a procurement plan for the Commercial BUs based on a comprehensive needs analysis with internal customers;
Brings procurement and sourcing expertise to Commercial Business Units by providing input on cost, performance, market risk, market availability, quality and reliability of product/ service components required by departments;
Applies negotiating techniques with suppliers, in the procurement of goods, materials and services to ensure highest quality products are purchased for the best Total Cost of Ownership (TCO);
Develops and maintains an appropriate vendor base in line with prescribed supplier management techniques;
Ensures contracting and contractual agreements administration is undertaken as per policy;
Develops and effectively implements the company's procurement strategies that are aligned to the Commercial business units to ensure achievement of the MTN Zambia business objectives;
Disseminates, orients and supports internal customers on all matters related to sourcing and procurement process and service level agreements;
Ensures full adoption and usage of the sourcing and contract management tools (Oracle) and reporting tools;
Ensures full compliance of own and direct reports to the Procurement Policy, Processes, Procedures and Directives;
Participates in the forecasting, planning, development and review of the budget for the Procurement section;
Actively contributes to the development of the overall Finance Strategy with focus on supply chain management and cost optimisation;
Continually seeks continuous improvement and working towards Centre of Excellence;
Advises Senior Manager and management team on leading trends, identifying risks and providing recommendations to mitigate the same;
Effectively manages the development of direct reports, effectively linking performance management and KPIs, learning & development, talent management and the MTNZ Employee Value Proposition to achieve optimum performance.
Candidate Requirements
Grade 12 certificate with 5 credits or better of which English and Mathematics are a must;
Chartered Institute of Procurement and Supply (CIPS) qualification or equivalent and First degree in Purchasing and Supply or Business Administration is an added advantage:
Minimum 5 years proven experience with at least 3 years at management level within a large organisation;
Experience in a telecommunication or FCMG environment is an added advantage;
Valid membership of the Zambia Institute of Purchasing and Supply (ZIPS);
Women are strongly encouraged to apply
Please indicate the job title in the subject of your e-mail and use your full name and the job title you are applying for as the filename of your application. Application should consist of your letter and CV only, in a single document. Hand delivered applications will not be accepted.
Note: that only shortlisted candidates will be contacted.