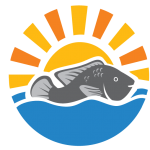 Yalelo is seeking a skilled Processing Maintenance Engineer who will ensure that machinery and equipment related to the processing plant runs smoothly and reliably. This includes but not limited to ice machines, blast freezers, reefers, and chillers. The Processing Engineer is also responsible for planning and undertaking scheduled maintenance, responding to break downs, supervising technical staff, and ensuring compliance with health and safety legislation.
Location: The role will be primarily based in Siavonga at our Production plant.
The Right Fit candidate will be responsible for:
Planning and undertaking scheduled maintenance
Responding to breakdowns
Diagnosing faults and repairs equipment
Supervising engineering and technical staff
Supporting procurement in procuring specialized components, fixtures, or fittings for processing plant unit
Managing processing plant budgets
Maintaining statistical and financial records
Ensuring compliance with health and safety legislation
Creating maintenance procedures and SOPs
Managing stocks of supplies and equipment.
safe working conditions
Implementing continuous improvements
Implementing restore to original programs for deteriorated units
The Processing Maintenance Engineer Must Have:
Bachelor's degree in electrical and electronic engineering, manufacturing engineering, mechanical engineering, or production engineering
A Master's degree is an added advantage
Grade Twelve (12) Certificate
4 years of relevant work experience in the food processing industry
Experience in working on storage, pumps, valves, lines etc.
Member of the Engineering Council of Zambia
If this is YOU, Yalelo wants to hear from you today!!!
This is a full-time position and the successful candidate must be available to work weekdays and weekends.