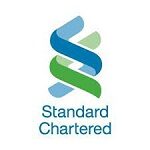 Standard Chartered Bank
About Standard Chartered
We are a leading international bank focused on helping people and companies prosper across Asia, Africa and the Middle East.
To us, good performance is about much more than turning a profit. It's about showing how you embody our valued behaviours – do the right thing, better together and never settle – as well as our brand promise, Here for good.
We're committed to promoting equality in the workplace and creating an inclusive and flexible culture – one where everyone can realise their full potential and make a positive contribution to our organisation. This in turn helps us to provide better support to our broad client base.
The Role Responsibilities
Key Measurable
Progress against balanced scorecard targets.
Portfolio growth by means of acquisition of new customers and deepening existing client relationships.
Increase profitability of client through revenue generation and growth.
Net incremental growth of portfolio in terms of revenue for the existing book.
Growth in product cross holding ratio
Customer satisfaction scores reflected in Net Promoter Score (NPS)
Adherence to process and compliance
Relationship management
Manage and anticipate client requirements with a focus towards managing the existing base as well as increase cross product holding per client.
Build, understand and sustain relationships with the client's circle of influence (e.g. a parent, mentor, advisor or other family member)
Consistent and frequent communication with client providing complete, concise portfolio valuations and guidance.
Serve as a problem-solver for the client, helping them identify investment criteria, recognise and handle concerns that arise as consultation moves closer to decision.
Provide ongoing portfolio supervision, with a continuous focus towards helping the client adapt to changes in personal circumstances and the financial environment.
Retain existing high value clients by growth of wallet with the bank through relationship management activities.
Resolve client queries without further escalation.
Effectively convert service recovery to sales opportunities and sustained client loyalty.
Customer / Business acquisition
Drive portfolio growth through existing to bank (ETB) and increased product per customer (PPC) ratio.
Based on client profile, map client potential and work towards up streaming to Private Banking segment.
Customer Needs Analysis & Consultation
Offer a consistent yet differentiated customer experience by offering holistic needs analysis and consultation to key clients in portfolio management taking ownership of all categories of customer service matters.
Gather competitive intelligence to determine what competitors are offering clients, product positioning and service offerings.
Continuously track market trends and ensure up to date knowledge of market offerings to be able to provide advice on potential financial planning solutions based on client needs.
Carry out suitability assessment of clients
Identify & partner with product specialists to provide expert advice across a wide range of financial matters such as retirement planning, estate planning, asset allocation, forex rates etc.
People and Talent
Key Talent Themes required for a successful Relationship Manager:
Motivation : Confidence, Intensity, Competitor
Influence : Directive, Courage, Assertiveness
Work style: Dependability, Organizer, and Focus.
Relationship: Enthusiasm, Interpersonal, Rapport, Listener, Connecting, Communicator, Service.
Thought Process: Business Thinking, Mastery, and Problem Solver.

Risk Management
Ensure meeting clients requirements while ensuring compliance with all regulations and controls as set by the Bank and external regulatory authorities by all staff.
Read, understand and comply with all provisions of the Group Code of Conduct.
Sound knowledge of all aspects of general banking, retail operations and credit operations / deposit and lending products / inspection and audit requirements, as applicable.
Awareness of all the policies and procedures issued in relation to money laundering prevention.
Ensure KYC compliance for all new to bank and existing customers.
Ensure zero operational loss and effective complaint management.
Effective reject management.
Report any suspicious transaction immediately to the supervising officer of Fraud Control
Ensure strict compliance and responsible for achieving and maintaining satisfactory audit rating
AML
Ensure you remain alert to the risk of money laundering and assist in the bank's efforts in combating it by adhering to the key principles in relation to: Identifying your customers: know your customer; reporting suspicious : safeguarding records and not disclosing suspicions to the customer
Ensure your staff are trained in combating money laundering
Regulatory & Business conduct
Display exemplary conduct and live by the Group's Values and Code of Conduct.
Take personal responsibility for embedding the highest standards of ethics, including regulatory and business conduct, across Standard Chartered Bank. This includes understanding and ensuring compliance with, in letter and spirit, all applicable laws, regulations, guidelines and the Group Code of Conduct.
Lead the Priority Banking Client Relationships team to achieve the outcomes set out in the Bank's Conduct Principles: [Fair Outcomes for Clients; Effective Operation of Financial Markets; Financial Crime Prevention; The Right Environment; Prevention of mis-selling and mis-represenation]*
Effectively and collaboratively identify, escalate, mitigate and resolve risk, conduct and compliance matters
Responsible for assessing the effectiveness of the Group's arrangements to deliver effective governance, oversight and controls in the business and, if necessary, oversee changes in these areas
Awareness and understanding of the regulatory framework, in which the Group operates, and the regulatory requirements and expectations relevant to the role
Responsible for delivering 'effective governance'; capability to challenge fellow executives effectively; and willingness to work with any local regulators in an open and cooperative manner.
Key Stakeholders
Internal
Priority Banking Team Manager – For Performance management, coaching and staff development.
Head Priority CVP & Segments
Other Unit Heads / Distribution
Segments team
Wealth Specialists
CE team
Legal
Compliance
External
Bank Customers – Engagement and Relationship management
Other Responsibilities :
Ensure alignment with the Bank's Purpose statement and live the Bank's valued behaviours
Do the right thing:
Live with integrity
Think client
Be brave, be the change
Never settle:
Continuously improve and innovate
Simplify
Learn from your successes and failures
Better together:
See more in others
"How can I help?"
Build for the long term
Our Ideal Candidate
Minimum 5 O'level Credits or better including Mathematics and English.
Degree in relevant subject plus 4 years experience in relationship management or related relevant experience
Diploma / Certificate in relevant subject plus 6 years experience
A strong knowledge of Sukuk and Asian banking products.
Candidate is expected to possess extensive customer contacts that qualifies for the Priority Banking Segment
Sound knowledge of general banking law and practices
Certified Financial Planner (CFP) would be useful
Superior knowledge of investment products and financial markets.
Possess diverse investment and market views to offer a concise and consolidated view of events so as to give the appropriate recommendation and guidance to clients.
Make effective business decisions independently, based on sound financial and business principles.
Competent in collaborating with product specialists to recommend product suite offerings for clients.
Effective understanding of client requirements and manage it without escalation.
Strong interpersonal and communication skills with ability to deal with people of all levels
A self motivator who is keen on upgrading & improving personal knowledge & skills to meet evolving job requirements.
A team player with good initiatives & assertiveness
Apply now to join the Bank for those with big career ambitions.
To view information on our benefits including our flexible working please visit our career pages. We welcome conversations on flexible working.