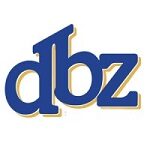 Development Bank of Zambia (DBZ)
The Development Bank of Zambia (DBZ) is a development finance institution established by an Act of Parliament with a mandate of promoting economic development in Zambia, The Bank seeks to recruit qualified, skilled, motivated, and energetic individuals to fill the following positions on three-year performance contracts:
Job Title: Principal Investment Officers (2 for Northern and Southern Region)
Reports to: Chief Investments Officer
Job Purpose
The Principal Investment Officers (PIO) will be responsible for new business development that will maximize development impact and profitability of the Bank,
Minimum Qualifications and Experience
Master's Degree in the relevant discipline from an accredited institution
Bachelor's degree (preferably in Economics, Business Administration, Agricultural Economics or any science subject) or equivalent, from an accredited institution
Full Grade 12 School Certificate or its equivalent
Must possess not less than 7 years' relevant experience in project management finance, investments, or a development related environment.
Business and analytical skills.
Proficient in Microsoft Office, especially Word and Excel
Interested candidates who meet the minimum qualifications should submit application letters, enclosing their curriculum vitae and certified copies of their certificates to:
The Managing Director,
Development Bank of Zambia,
P. O Box 33955, Lusaka.
The closing date for receiving applications is 28th May 2021, and envelopes should be clearly marked with the position being applied for.
Only short-listed candidates shall be responded to.