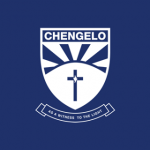 Website Chengelo School
Job Title: Primary School Teacher with Assistant House Parent duties
INTRODUCTION:
Start date: January, 2022
Come and be part of an exciting team, of expert teachers with a history of outstanding results.
Join a Christian School whose vision is to provide the best quality education to produce future generations of leaders for Zambia
Be part of a unique community centred around the school in rural Zambia.
Be part of a boarding school with excellent accommodation, sporting facilities, a school farm, clinic, and outstanding outdoor education centre.
Share in our School Core values which are Faith, Integrity, Servant heartedness, Perseverance, Creativity, and Responsibility.
JOB PURPOSE:
This is an exciting opportunity to join a successful team in an expanding school.  Chengelo School looks for committed Christians; passionate about their faith, passionate about teaching children who demonstrate perseverance and have a track record of success.  As the leading Independent boarding School in Zambia, we are committed to the development of the whole child, intellectually, physically, socially, emotionally and spiritually.  You will need a commitment to all these areas to ensure that we fulfil this. We are looking for a passionate and skilful Primary School Teacher with potential to take the department to even greater heights. In addition to teaching, the job holder will support the houseparent to encourage a Christian family atmosphere within an ordered and safe hostel.
QUALIFICATIONS & TRAINING:
Applicants must possess a relevant degree and a teaching qualification.
Applicants must be licensed teachers
EXPERIENCE:
Previous work experience in a similar role
Ability to work with, care for and supervise young people
High levels of energy, an even temper and a sense of humour
Confidence to tackle students who are not adhering to the School rules
Ability to relate to young people
Ability and willingness to work in a multi-cultural environment
Willingness to work unsociable hours
Ability to be proactive, flexible and reliable
PROFESSIONAL SKILLS, ABILITIES AND QUALITIES
Committed Christian looking to serve with a vision for Christian Leadership
Understand and support the Christian ethos of our School, including the spiritual development of the pupils and the school's role within the community.
Evidence of working as a team member and leading by example
Confidence in spoken and written English
Chengelo School is committed to safeguarding and promoting the welfare of children and young people and expects all staff and volunteers to share this commitment. All posts are subject to Satisfactory teacher registration check, police check, referee checks, identification verification and the requirement to disclose any information relevant to the candidate's eligibility to engage in activities involving young people.
CONTACT:
For further details including job specifications and an application form please visit our website: www.chengeloschool.org/work-with-us/
Please note that if you do not fill in a Chengelo application form we will not be able to consider your application.
For queries please email [email protected].
Salary: Staff who work at Chengelo do so out of a sense of calling and are paid at good local zambian rates. Accommodation on site, discounted school fees, main meal during term time, local medical cover, transport home every.
Find Zambia Jobs – The best job board for Jobs in Zambia