Full Time
Applications have closed.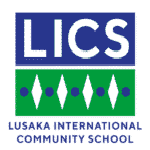 Lusaka International Community School (LICS)
Based in Lusaka, Zambia, Lusaka International Community School (LICS) is a co-educational, secular, fee-paying, non-profit school, which provides an internationally recognised education to a culturally diverse, globally-minded student body in a caring and supportive learning environment. LICS holds in high esteem its vision statement which is to "maximise the potential of future world citizens".
LICS is a leading independent Pre-Primary, Primary, and Secondary School based in the leafy suburb of Roma in Lusaka, Zambia, and is a member of CIS, AISA, and ISAZ.
The school is currently seeking a suitably qualified and experienced individual to join the LICS community in this role with effect on 1st  August 2023.
1. Requirements
Demonstrate a passion for the excellent integration of technology in every primary school classroom
Believe in the educational benefits of learners' competence with technology
Demonstrate excellent knowledge and understanding of learners and how they learn
Have excellent subject and curriculum content knowledge and know how to teach it
Implement effective planning, teaching, learning, assessment, and reporting
Support class teachers' curriculum delivery using technology
Demonstrate innovative, flexible, and effective classroom practice
Create and maintain a safe, fun, and inclusive learning environment
Be able to coordinate robotics events and maker fairs within and beyond the school community
Promote Global Citizenship in class and around school
Engage professionally with learners, colleagues, parents, and the wider community
2. Qualifications and Experience
Bachelor's degree, QTS, PGCE, and/or PGCE at Primary level (or equivalent)
Proven ability and experience in teaching ICT across the Primary range
Registration with a Teachers' Accreditation / Registration Body
Excellent English language reading and writing skills
Experience with the Cambridge Primary Curriculum preferable
Excellent IT literacy, knowledge, and experience of tools such as Microsoft
Working knowledge of Seesaw and Canvas will be an advantage
Ability to drive programming, coding, and robotics in the Primary school
Experience using LEGO Robotics, Arduino, and Makey-Makey resources with Primary learners.
Drive to develop creativity using iPads through applications such as Green Screen, Stop Motion, etc.
Experience with STEAM integration in the curriculum.
Experience in excellent administration and management of online platforms
Ability to train staff in the use of IT software and hardware and a clear, regular commitment to this
3. Key Responsibilities/Accountabilities
Promote ICT as an exciting, innovative and high-profile subject in Primary School
For each class, plan and prepare termly schemes of work in accordance with the school's curriculum, including differentiation
Teach the learners assigned to him/her, setting and marking work to be carried out in school or at home in accordance with the curriculum and homework policy
Assess, record, and report the effort, attainment, and progress of learners according to the school's assessment policy and set targets
Assess and invigilate learners, assisting Class Teachers, with standardised assessment tests or external examinations that the school requires
Ensure that the school maintains a lively, stimulating environment through regularly renewed displays of learners' work and demonstrations of ICT/robotics activities during events
Show innovation in regularly reviewing the ICT curriculum and schemes of work
Keep up to date on the latest educational technology developments, evaluating, implementing as appropriate, and providing related PD for colleagues
Train Class Teachers in the facilitation of project presentations using technology
Order ICT resources, including robotics, to ensure learners develop up-to-date and strong ICT skills
Through differentiated work and in cooperation with the Student Success Services (SSS) provide a stimulating environment accessible to all learners
Write informative and detailed reports to parents to impart up-to-date information on their child's effort and attainment and set targets
Ensure all learner data for ICT is regularly updated on Academic Reporting online systems
Maintain very good discipline (in line with the behaviour policy) within his/her classes, in co-operation with others in the Primary School in order to uphold the ethos of the school
Safeguard the health and safety of the children and promote their well-being at all times
Register and monitor learners' attendance and follow up on absences
Promote the personal and social well-being of individual learners and any class or group of learners assigned to him/her, through vigilance and communication with Class Teachers and DSL
Provide guidance and advice to learners on educational and social matters
Make records of, and reports on, the personal and social needs of learners including incident records/files
Run ICT and Robotics afternoon clubs for learners across the Primary School
Attend assemblies, parent-teacher conferences, orientation evenings, and other events as required.
Assist Class Teachers and Management with setting up required technology for weekly assemblies and other school events
Provide a programme of online workshops for parents related to online safety, managing devices in the home, BYOD, etc
Promote and uphold the school's Vision & Mission statements
Participate in the appraisal of his/her performance and that of other teachers according to the School's appraisal policy
Regularly review his/her methods of teaching according to learner needs and prevailing educational developments appropriate to LICS
Participate in arrangements for further training and professional development as a teacher as appropriate.
Provide professional development/ staff training as required in the field of Technology Integration
Contribute as appropriate to the professional development of other teachers and non-teaching staff, including the induction of teachers new to the school
Participate in all whole staff meetings / PD sessions and all meetings which relate to the teacher's professional duties whether during or outside school hours.
4. Remuneration
Competitive package.
5. Application Process
Please visit our website (www.lics.sch.zm/career-opportunities), and fill in the online application form and upload a detailed CV with a cover letter along with three referees, one of whom should be your current supervisor by 16.12.2022, Kindly note that only shortlisted applicants will be contacted. LICS retains the right to appoint for this position before the closing date.
6. Safeguarding
Lusaka International Community School is committed to safeguarding and promoting the welfare of our children and young people and expects all staff and volunteers to share this commitment. The successful candidate's appointment will be subject to full security vetting.