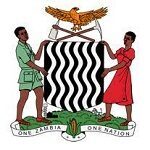 Ministry of Health
THE REPUBLIC OF ZAMBIA
MINISTRY OF HEALTH
LUSAKA PROVINCIAL HEALTH OFFICE
EMPLOYMENT OPPORTUNITIES
INTERNAL ADVERTISEMENT – MINISTRY OF HEALTH (LUSAKA PROVINCE)
Lusaka Provincial Health Office (LPHO) with Support from the Centers for Disease Control and Prevention (CDC) invites applications from suitably qualified persons in Lusaka Province to fill the under listed positions:
Job Title: Prevention of Mother-to-Child Transmission (PMTCT) Nurse Mentor (6)
Location: Lusaka Sub – Districts
Job Purpose: To support HIV services to improve outcomes for pregnant and breastfeeding women and HIV-exposed infants across the clinical cascade through integrating PMTCT services into all antenatal, neonatal, postpartum, and child health services to provide one-stop shops for mothers and infants. This will be done using the national PMTCT guidelines and protocols.
Reports to: In-Charge
Main Responsibilities;
Ensure that the targets for initial ANC attendances are met;
Supervise timely the provision of PrEP and actively link HIV-uninfected pregnant and breastfeeding women to PrEP services as part of routine index testing and partner notification services; ensure provider training and support;
Ensure linkage of pregnant and breastfeeding AGYW to appropriate support programs (e.g. OVC and DREAMS);
Implement maternal re-testing approaches in different entry points post ANC (e.g. labor and delivery, postpartum FP services, MCH/immunization clinics) to identify incident infections during pregnancy and breastfeeding period;
Counsel and test pregnant women and their partners for HIV in PMTCT services, and provide them with accurate information about the infection, prevention measures, current treatments, services, options and other resources;
Ensure follow-up on HIV-positive pregnant women to prevent mother to child transmission through adhering to national protocols;
Implement tools to track mother-baby pairs receiving PMTCT services up to final HIV outcome (18 months and/or 6 weeks after cessation of breastfeeding), and transition to ART clinic;
Ensure integration of ANC care into DSD models to allow women who become pregnant while receiving HIV care through DSD models to remain in these models;
Conduct regular TB screening in PMTCT service and transfer timely TB screened positive for diagnosis;
Required Qualifications, Skills and Experience
Grade Twelve (12) School Certificate with Five (5) Credits or better including Mathematics, Science and English;
Diploma/Advanced Diploma in Midwifery
Bachelor of Science in Public Health/Bachelor of Arts in Social Work will be an added advantage
At least Three (3) years relevant job experience
Advanced HIV/TB training will be an added advantage
Trained in QI activities
Experience with working in PMTCT Sites
Registered with General Nursing Council with valid Practicing License
Computer literate, with competency in using Microsoft Office applications (Word, Excel, PowerPoint)
Demonstrates strong oral and written communication as well as interpersonal skills;
Other Attributes
Must have high level of confidentiality and Integrity;
Trustworthy and Honest; and
Ability to work with minimal supervision
Interested candidates currently employed under the Ministry of Health in Lusaka Province are encouraged to apply for one position only. Candidates meeting the above stated qualifications and attributes are required to submit their applications with the following documents; Curriculum Vitae with Three (3) traceable Referees, Academic and Professional Qualifications, Full Registration with relevant Professional Bodies and valid Practicing Licenses where applicable to the address below by Wednesday, 14th July, 2021. An attractive package will be offered to successful applicants who will be appointed on Contract for an initial period of One (1) Year subject to renewal depending on performance.
Applications should be clearly marked with the position being applied for and applicants should provide valid phone numbers for ease of communication.
Only shortlisted candidates will be contacted.
The Provincial Health Director
Lusaka Provincial Health Office
Plot Number 3 Saise Road, Longacres
P.O. Box 32573
LUSAKA
Find Zambia Jobs – The best job board for Jobs in Zambia