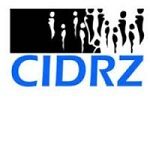 Centre for Infectious Disease Research in Zambia (CIDRZ)
Location – Livingstone (4), Lusaka (11), Ndola (6), Luanshya (4), Kitwe (4), Chingola (4), and Mufulira (4).
Job Summary:
Reports to the DREAMS Centre Coordinator, the PrEP Exposure Prophylaxis Nurse provides PrEP to at-risk young women in the DREAMS centers under the CHEKUP I project.
Main Duties:
Conducts pre-PrEP initiation counselling.
Takes structured sexual, drug use and medical history. Measures vital signs (blood pressure and body temperature), perform phlebotomy.
Conducts point-of-care tests (HIV antibody), screen for sexually transmitted infections (STIs).
Provides counselling on PrEP use and adherence, family planning and contraception, and STIs.
Fills prescriptions, including labelling, and dispense medications.
Coordinates with DREAMS site level staff to provide information on PrEP and counselling on adherence, HIV prevention, sexual health and contraception.
Updates PrEP registers and coordinate effective data entry into PrEP electronic management system.
Coordinates PrEP appointment book and initiates the tracking of clients who miss clinical and pharmacy appointments by working with DREAMS Site Mobilization Officers/Connectors and Mentors.
Works closely with the ART clinician, adherence supporters (CHWs and Counsellors) and other clinical staff to ensure linkage of services between the community and the facility.
Qualifications:
Full grade 12 certificate
Diploma in Nursing or Midwifery
At least 2 years working experience, and associated training in PrEP, ART or PMTCT
Experience working with young people in general, and adolescents in particular
Effective communication with other staff, CHWs, mobilizers and clients.
Ability to work effectively under pressure and to organize and prioritize competing activities
Ability to work effectively in a team-oriented environment
Flexibility, patience, dedication and creative thinking
Experience in management (Desirable)
Experience working with Microsoft Office suite i.e. Word, Excel