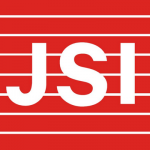 PMTCT Consultant: Kabwe, Ndola, Solwezi
Roles and Responsibilities
Working together with the MoH Provincial PMTCT focal point person, the SAFE supported PMTCT consultant will coordinate and supervise facility based PMTCT teams including nurses, clinical officers and doctors to implement quality PMTCT services in the USAID SAFE supported facilities.
Develop systems for effective coordination and implementation of evidence-based and optimum PMTCT services across all support districts and sites in the province.
Work together with the MoH provincial PMTCT focal point person to ensure that all sites in the province provide PMTCT services in accordance with the current guidelines.
Ensures that not less than 95% of pregnant and breastfeeding women seeking services in support sites know their HIV status and are re-tested according to national guidelines.
Ensures that all HIV pregnant and breastfeeding women are receiving efficacious treatment, retained in care, and achieve viral suppression at not less than 95%.
Ensures that all HIV Exposed Infants (children born to HIV positive mothers) are tested at birth or within 0-2months and subsequently until final outcome at 24 months is determined.
Support provision of high quality PMTCT services in the districts and health facility
Directly work with the m2m PMTCT coordinator to supervise facility based mentor mothers.
Assist MOH to develop innovative approaches to retain Mother-Baby pairs in care
Assist the MOH to review and disseminate relevant educational materials, teaching aids and clinic reference materials for the delivery of high impact interventions to improve Maternal and Infant HIV Care
Participate in planned PMTCT review meetings to track clinical outcomes and utilize project data to prioritize interventions related to Maternal-Child HIV care
Prepare and submit weekly, monthly, and quarterly reports in a timely manner.
Required, Qualification, Skills and Experience
Degree or higher in Nursing.
Professional Diploma or Certificate in Midwifery is required.
Registered with General Nursing Council of Zambia.
At least three (3) years relevant experience in HIV programming with particular bias to PMTCT is required.
Experience in PEPFAR supported HIV programs will be an added advantage.
Ability to analyze and present granular program data.
Experience in working with communities to mobilize support for PMTCT services
Broader understanding of current national PMTCT guidelines including cohort monitoring of HEI and the use of the 0 to 23 register.
Good verbal and written communication skills
Ability to work as part of a team
Ability to travel frequently to supported sites around the province