Full Time
Applications have closed.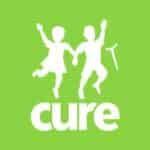 CURE International
CURE has an exceptional opportunity for a Plastic and Reconstructive Surgeon to join our CURE Zambia team. We are seeking a Plastic and Reconstructive Surgeons who is passionate about caring for children with disabilities and playing a vital role in improving the quality of health in their communities. The surgeon will be responsible for providing high-quality, hands-on surgical care to our patients.
Essential Functions And Responsibilities

Prepare and review case histories and obtain data through evaluation of patients and consult with family members.
Examine patients, determine the need for clinical laboratory tests, and interpret examination findings and test results.
Prescribe appropriate plastic and reconstructive surgical treatments based on findings and results.
Determine procedures for preoperative and postoperative care, including administering sedatives, prescription of diets, and preparation of the patient's operative area.
Apply surgical procedures and coordinate operations with the anesthesiologist.
Treat patients suffering from surgical shock, postoperative hemorrhage, and other complications.
Direct other operating room staff in procedures for preoperative and postoperative care and operating room techniques.
Instruct resident plastic and reconstructive surgeons in plastic and reconstructive surgical procedures.
Accurately and thoroughly chart pertinent patient information.
Ensure the safety of patients during consultations, surgical interventions, and in the postoperative environment.
Assist the Medical Director in ensuring the maintenance of an accurate and adequate supply of medications and supplies.
Core Competencies/Skills/Education Needed

Medical degree in medicine and surgery (MBCHB) from a recognized medical institution
Fellowship and/or residency from an accredited institution with specialty in plastic surgery
Specialty/experience in pediatric care
Current and unrestricted medical license
Two (2) years experience in a private or hospital practice
In addition, all candidates should be familiar with the Statement of Faith, and will be required to agree with the declarations of the Statement of Faith in order to be considered for this position.