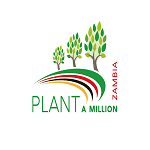 MANDATORY SKILLS:
Plant Propagation experience for indigenous trees
Grafting of seedlings
Management of mother plants
Root and top pruning
Job Description
The PLANT NURSERY INTERN/ATTACHMENT performs technical work under the direction of the Production Manager.
MINIMUM ATTACHMENT OF 6 MONTHS.
Examples of Work
Schedules and manages the plant propagation and keeps detailed records to track crops and propagation methods.
Works with the Production Manager on irrigation and greenhouse issues and on production scheduling.
Job Requirements and Duties
Must have considerable knowledge of the methods, equipment and practices used in propagating and grafting a wide variety of indigenous and exotic plants.
Must have the physical ability to cut and gather cutting stock, lift plants and materials and perform other basic nursery tasks.
Must have basic computer skills for data entry and communication; experience with programs such as MS Excel, MS Word and MS Outlook is helpful.
a nursery calendar; plant development register; nursery inventory; record of ongoing nursery experiments
Seed Management (Seed collection, cleaning, drying, viability testing, processing, storage and handling, treatment, stock taking).
Soil Management (Soil fumigation, ground preparation, compost production. Drainage ditches).
Qualifications/Experience
Experience in grafting and nursery establishment is required.
Must know cultivation processes of indigenous plants.
Mode of application
Written references from former employees should be attached.
Individuals meeting the above requirements should submit their letters of applications, accompanied by detailed CVs and copies of academic and professional certificates. Applicants are to include three (03) names and addresses of referees, two of whom should be professionally acquainted with the applicant. Electronic applications should be emailed to [email protected].