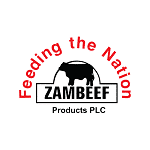 Zambeef Products PLC ("Zambeef") is the largest integrated cold chain food products and agribusiness company in Zambia and one of the largest in the Southern Africa; which gives our employees a sense of pride. Zambeef attaches great importance to the development of its employees. The Company offers opportunities for all to learn develop and grow, whilst offering challenging career opportunities for lateral or vertical advancement. We are therefore inviting applications to fill the following vacant position:
Plant Food Safety Manager (x3)
The successful candidate will be responsible for the below:
Implementing a Food Safety Management System in line with Zambeef's Food Safety & Quality Policy, and international best practices in the plant.
Developing, implementing, and maintaining applicable international, national, and local food safety & quality regulations and standards.
Developing, reviewing, and updating standard operating procedures related to food safety.
Coordinating with supply chain partners to assist in product improvement and innovation.
Ensuring products from the plant are safe and of good quality.
Overseeing food safety processes, audits, corrective actions, and product recalls in the plant.
Providing support to internal and external audits of the plant.
Training and developing plant employees with regards to the operational aspects of the food safety program, pest control, environmental, operational methods and personnel practices, and maintenance for food safety and hygiene /cleaning practices.
This job is particularly suitable for candidates who meet the following requirements: –
Grade 12 certificate
Degree in Food Science, Biological Science or a similar field
HACCP Certification will be an added advantage
At least 5 years hands on food safety experience.
Required computer literacy levels
Should be honest and mature.
SUBMISSION OF APPLICATIONS
Interested persons should forward their applications, curriculum vitae, and copies of their qualifications to the undersigned not later than Thursday, 16th September 2021.
The Group Head – Human Resources
Zambeef Products Plc
Private Bag 17
Lusaka.
Email address: [email protected]
(Only shortlisted candidates who meet the requirements will be communicated to). Zambeef Products PLC values gender diversity in the recruitment process as we promote gender equality.