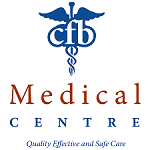 Cfb Medical Centre
Cfb Medical Centre is a private hospital in Lusaka looking to recruit a dynamic individual to fill the position of:
Job Title: Pharmacy Technologist
The candidate will report to the Pharmacist and will be required to dispense pharmaceutical preparations and proprietary drugs to patients.
Responsibilities
To dispense drugs to in and outpatients, to charge accordingly and receipt for monies received.
Process internal requisitions from pharmacy sub-store
To assist in the ordering process – purchase orders, update bin cards and pack received goods.
Operate computer to in-put, check and update information necessary to the smooth running of the pharmacy and dispensing activities
To ensure good housekeeping and proper storage of pharmaceutical and medical supplies in line with the regulations of Zambia.
The job is particularly suitable for candidates who meet the following minimum requirements and possess the following attributes.
Full grade 12 certificate with credit in English
Diploma in Pharmacy
Full HPCZ registration
2 years' work experience
Computer Literate
Good Communication and interpersonal skills
Trustworthy
Apply via email to [email protected] before 19th March, 2021