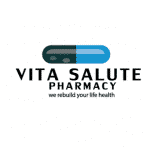 Vita Salute Pharmacy Private Limted
Vita Salute Pharmacy, an equal opportunity employer invites applications from suitably qualified Zambians to apply for the following vacant positions:
Job Purpose
Supports pharmacological services by maintaining Pharmacovigilance, stocking, reordering, assembling, and distributing medications and other pharmaceutical products.
Main Accountabilities
Maintains pharmacy inventory by checking pharmaceutical stock to determine inventory level, anticipating needed medications and supplies, placing and expediting orders, removing outdated drugs.
Maintains a safe and clean pharmacy by complying with procedures, rules, and regulations.
Receive written prescriptions or refill and verify that information is complete and accurate
Maintains proper storage and security conditions for drugs
Protects patients and employees by adhering to infection-control policies and protocols.
Orders, labels and counts stock of medication, chemicals, and other pharmaceutical supplies.
Act as a patient advocate by ensuring that the patient's prescribed drug therapy is followed as prescribed.
Organizes medications for dispensing by reading medication orders and prescriptions; preparing labels; calculating quantities; assembling intravenous solutions and other pharmaceutical therapies.
Prepares reports by collecting and summarizing information.
Helps health care providers and patients by answering questions and requests pertaining to drugs
Promotes patient drug compliance
Report patients drug adverse events
Work as part of a team to provide support to other members of the Pharmacy team.
Qualifications and Experience
Diploma in Pharmacy Technologist with 1-yearrelevant experience
Licensed and registered by the Health Professional Council of Zambia
Grade 12 School Certificate with five (5) 'O' Levels (Credit or better, including English & Mathematics).
Key Knowledge and Attributes
Accurate data entry skills
Excellent oral and written communication skills
Strong management and organizational skills
Willingness to be a team player and promote positive team environment
Flexible and proactive to meet varied patient needs
Able to collaborate with other Pharmacy professionals
Strong interpersonal skills
Experienced in Microsoft office (word, excel, outlook etc )
Ability to maintain favorable public relations.
Maintain information confidentiality
Please email your resume and cover letter to Brian Khosa at [email protected]