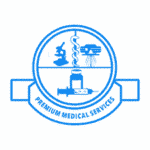 Premium Medical Services Limited
PHARMACY TECHNOLOGIST 
We are looking for a Pharmacy Technologist to support pharmacological services by maintaining, stocking, reordering, assembling, and distributing medications and other pharmaceutical products,
MAIN DUTIES AND RESPONSIBILITIES
Order drugs from drug stores to the dispensary,
Prepack drugs.
Dispense prescription with high scrutiny on prescriptions to ensure standards and ethics are adhered to by prescribers
Cost all the prescriptions attended to and enter them into the hospital management system.
To advise prescribers on availability of drugs.
Ability to make substitutions where the prescribed drug is not available.
Participate in stock taking of drugs.
QUALIFICATIONS/ EXPERIENCE AND SKILLS
Full Grade 12 Certificate
Diploma in Pharmacy for a recognized institution
Registered with the Health Professions Council of Zambia
At least three (3) years relevant work experience
Private Hospital experience is an added advantage.
Must be Computer literate
Should you be interested in applying for these roles, please submit your Cover Letter, Detailed CV, copies of relevant qualifications, professional accreditation, registration and NRC/Passport to the:
The Chairperson
Recruitment Committee
Premium Medical Services Limited
PO Box 35177
Lusaka
Or send e-mail with content to [email protected] The closing date for receiving of applications is 8 April, 2022.