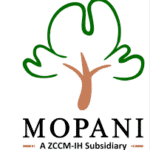 Mopani Copper Mines Plc has operations in Mufulira and Kitwe on the Copperbelt Province in Zambia. The Company's success has been as a result of its focused approach to improvement and the mutually beneficial relationship enjoyed with its stakeholders — an important sector of which is its employees.
The Company seeks the services of a Pharmacy Technologist in Charge.
The successful candidate will be responsible for dispensing stocked items to users according to the prescription of an authorized prescriber, quantifying & budgeting the requirements of the section and preparing extemporaneous medications as and when required.
The responsibilities of this role will include but are not limited to the following:
Dispensing duly signed prescriptions and giving both verbal and written instructions to the patients.
Maintaining good dispensing and manufacturing practice.
Preparing medicines and other pharmaceuticals in accordance with authorized prescription and Pharmacopoeia
Quantifying and budgeting the pharmaceutical requirements of the section.
Processing requisitions for drugs and other pharmaceutical items and replenishing the stock accordingly Conducting regular internal audits to promote accountability and reduce wastage via expiry. Ensuring the work area is clean and suitable for operation
Providing information on drug availability
Providing information to clients on drug related issue e.g. drug interactions, side effects etc
Recording real time entry of prescriptions in the Hospital Management system (HMS) and data entry in the appropriate record books.
To be considered for this position, the candidate should meet the following minimum requirements:
Grade 12 Certificate
Diploma in Pharmacy Technology
Computer Literate
Good Interpersonal Skills
Duly registered with the Health Professional Council of Zambia
The successful candidate must be result oriented and have the ability to work with own initiative, ability to understand scope of work, paying particular attention to Company Policies and Corporate Objectives.
Mopani is committed to establishing a winning team and a Copper and Cobalt business it can be proud of. The Company operates an employment policy of "meritocracy" — aiming to employ the right people with the right skill, irrespective of race, gender or creed.
Interested, suitably qualified and experienced applicants should submit an application in either soft or hard copy not later than 18 November 2022 with contact phone numbers, detailed curriculum vitae that should be three pages or less and three contactable referees and copies of other credentials to the postal address below:
Human Resources Superintendent – Manpower
Mopani Copper Mines Plc
P O Box 40499
Mufulira
Email: [email protected]