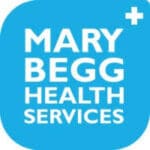 Mary Begg Health Services
Role Description
At MBHS, our pharmacy technologists work closely with the pharmacist and Procurement staff to ensure medicines availability for smooth distribution to all the MBHS clinics and First Aid Stations. They carry out the day-to-day operation of the hospital/clinic pharmacy with support and supervision from the pharmacist.
Our pharmacy technologist carry out his/her duties consistently, ethically and in line with international standards and evidence based pharmaceutical practices.  He/she delivers services within the scope of his/her practice as set out by the Health Professions Council of Zambia
Key Role Accountabilities
Carry out day-to-day pharmacy operations such as stocking and dispensing.
Protect and maintain patient confidentiality at all times in keeping with the MBHS Patient Confidentiality Policy.
Ensure that MBHS protocols and procedures and local regulations relating to pharmacovigilance, dispensing, recall, expiration and disposal of medications and clinical consumables are adhered to at all times
Ensure inventory of drugs stocked in the storeroom is accurate and applicable using Mary Begg Essential Drug List (EDL) and Essential Consumables List (ECL). Where discrepancies are found, timely reports are to be prepared, together with recommendations on how to handle the issue.
Attend regular clinic meetings and medical service department meetings in the absence of the Pharmacist to report on and discuss issues relating to improvements of the pharmacy services.
Be available for duty as rostered for normal shifts, on call shifts (defined as a standby period out of normal clinic hours), weekends and in case of emergencies.
Key Responsibilities
Maintain and promote international standards of good pharmaceutical practice at all times.
Receive written prescriptions and verify that the information contained is complete and accurate.
Dispensing in accordance with established procedures, medication prescribed to patients by the MBHS medical team.
Ensure that all patients are advised comprehensively of the actions of their prescribed medication, including correct dosage, side effects and signs of sensitivity.
Maintain approved storage of all medications in stock. Ensure all stock orders are prepared on time and with proper authorization.
Ensure inventory of drugs stocked in the various site locations is accurate and applicable using Mary Begg EDL and ECL.
Conduct stock takes every month or more frequently as required and as directed by the Procurement Department or the Clinic Manager.
Ensure that maximum minimum levels are maintained and reviewed each quarter or more frequently as required by the Clinic Manager/CMO.
Ensure new stock orders are checked on arrival and packed away appropriately.  This will involve coordination with the logistics group and procurement team.
Ensure all expiry dates for medications and consumables are checked monthly and that drugs are used on a first in first out (FIFO) principle.
Ensure that all expired or close to expiry drugs and consumables are disposed of according to company policy.
Maintain storage and cold chain of all refrigerated medications.  Record fridge temperatures daily. Clear the fridge weekly and defrost monthly.
Assist in fulfilling orders for other departments and arranging shipment.
Assist in the development, review and revision of policies and procedures.
Assist in the training and orientation of new personnel.
Actively participate in staff meetings. In the absence of the pharmacist, organize a weekly pharmacy meeting with the senior doctor, unit leaders and nurses and CM (optional).
Be a member of the disaster management group supporting the clinic in the event of a mass casualty incident (in the absence of the pharmacist).
Ensure that all pharmaceutical products (medications/ consumables/ devices) are correctly itemized on the patient's charge sheet.
Prepare and submit monthly reports of levels and drug usage to the Clinic Manager.  If other reports are necessary, actively prepare and plan for its completion in a timely manner.
Ensure that all pharmaceutical equipment is maintained in good working order and that a report is given to the hospital/clinic manager when equipment needs to be upgraded or replaced.
Comply with any other duties and responsibilities as may be required from the Chief Medical Officer, Pharmacist and Hospital/Clinic Manager from time to time and within your scope of practice.
Qualifications, Experience & Skills required
Must have a Diploma in pharmacy technology or country equivalent
Must be registered with the Health Professions Council of Zambia (HPCZ) and have a valid license to practice.
Strong Communication. Interpersonal & Influential Skill
Fluent in written and spoken English
Fluent in local languages relevant to the local community
Counselling Skills
High degree of IT literacy
3 years' experience in pharmacy both retail, wholesale and hospital
HOW TO APPLY
Only detailed Curriculum Vitae should be via this link (we will ask for original certificates and registrations if called for an interview).  Closing date: 6th September 2021.