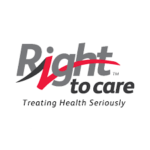 Right to Care
Job Description
To provide pharmaceutical services within RTCZ supported sites
Issuing medicines to patients, furnishing information and advice to patients with regard to the use of medicines.
Counselling patients on the proper use of drugs they are taking.
Determining patient compliance with the therapy and follow up to ensure that patient's medicine related needs are being met
Evaluating patient's medicine related needs by determining the indications, safety and effectiveness of therapy.
Document medication errors and interventions made during dispensing.
On-going adherence monitoring of patients.
Involvement in Pharmacovigilance activities
Clinical Pharmacy to ensure efficacy, safety and continued access to ARVs for inpatients.
Ensure continuous supply of medication for patients accessing care from pharmacy and areas that we support
Facilitate multidisciplinary team approach to patient care
To provide TA on stock inventory at EQUIP supported districts and health facilities i.e. FIFO\FEFO,Cold Chain, Reports and Requisitions
Ensure Good Pharmacy Practice and use SOPs at all EQUIP supported facilities
Design and implement effective and efficient stock control measures and protocols
Ongoing monitoring of the stock master database of the dispensing software to ensure correct database.
Attend courses and training workshops that might be organised from time to time
Provide training to other Health Professionals with regard to pharmacy related issues
Train and Tutor Pharmacist Assistant learners registered with the Pharmacy Council for training.
Supervise Pharmacist Assistants working in the Pharmacy
Being part of a multi-disciplinary team within the clinic\hospital
Identify training needs for staff
Implement a training schedule in line with the needs of the pharmacy
Develop and Implement SOPs'
Ensure adherence to guidelines and with SOP's
Attend clinic meetings and report on pharmacy issues and support clinic efforts to improve patient care
Support pharmacy automation to improve efficiency
Report Interface, TE and the dispensing system issues as they occur and keep a log thereof
Ensure automated dispensing unit (ADU) loading is facilitated and takes place as per schedule
Ensure use of correct ISS for ADU loading as well as ensuring minimum stockholding is maintained
Ensure maintenance of ATC database for TE interface
Ensure that all the system related issues (i.e. dispensing system and ADU) are solved promptly.
Support all Pharmaceutical Services activities in EQUIP offices and EQUIP supported sites
Stakeholder engagements and meetings e.g. MoH ZAMRA, Partners etc.
Compile monthly statistics and reports and forward to relevant persons
Overall Pharmacy staff management and support
Plan, organise and approve leave of junior staff
Ensure monthly and weekly task allocation of Pharmacy staff
Continued evaluation and monitoring of Pharmacy systems i.e. waiting times, prescription errors etc.
Perform ongoing assessments for measuring impact of interventions and outcomes thereof for continuous self-improvement
About the Organization
Right to Care (RTC) is a non-profit company with a vision that all HIV-positive patients receive high quality treatment, care and support, improving their quality of life and productivity in South Africa and other African Countries.
The EQUIP Consortium is led by Right to Care (RTC) in collaboration with four other Africa based Partners. The EQUIP Consortium provides countries with innovative and customized solutions that increase HIV testing and linkage to care, widens the coverage of ART, expands capacity for viral load monitoring and improves retention of patients on ART. With the support of USAID, EQUIP is designed to provide rapid responses to the needs of high-priority PEPFAR countries.