Full Time
Applications have closed.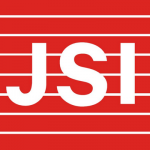 John Snow, Inc.
Supporting an AIDS-Free Era
Scope of Work Background
John Snow, Inc. (JSI) seeks highly qualified and accomplished public health leaders and providers for the recently awarded United States Agency for International Development (USAID)/PEPFAR-funded Supporting an AIDS-Free Era (SAFE) Project in Zambia. The five-year project which will be led by JSI in partnership with Abt Associates, mothers2mothers, and the Catholic Medical Mission Board, will work to reduce HIV mortality, morbidity and transmission, while improving nutrition outcomes and family planning integration in three provinces: Central, Copperbelt, and North-Western. USAID/PEPFAR SAFE will work with the GRZ, private sector and civil society institutions at the national, provincial, and district level to increase access to ART for HIV positive adults and children, reduce the incidence of new infections, improve Nutritional Assessment, Counseling and Services (NACS) and family planning services, and increase the capacity of local health institutions to better serve affected populations.
Position Title: Pharmacist/Pharmacy Technologist 9
Position Type: Fixed Term
Location: Copperbelt  & Central Province:
Job Summary
The Pharmacists / Pharmacy Technologists will provide pharmaceutical services within SAFE supported sites and perform standard logistics/ supply chain data processes and activities at health facility level to enable effective availability of health commodities.
Primary Responsibilities and Duties:
Work in close collaboration with facility pharmacy staff to dispense medicines and provide drug adherence information with regards to proper usage of medicines to patients.
Dispense medicines and providing drug adherence information with regards to proper usage of medicines to patients,
Implementation of DSD Models and ensuring good record keeping for easy data collection,
Pre-packing/Refilling drugs for clients on Fast-Track, Facility and community Based DSD Groups
Receiving and storing incoming supplies; stock counts and updating inventory records (both electronic and paper based),
Logistics data quality through accurate capturing of facility level commodity logistics data into the national eLMIS/paper based LMIS for both ARVs and HIV tests,
Provision of technical support to counselors and lay counselors on usage of logistics tools (DARs, log books, stock control cards) to ensure efficient use of HIV test kits and accountability for each test used.
Timely placement of orders to ensure commodity availability.
Commodity management and re-supply.
Viral Load(VL) demand creation through identification of ARVs clients due for VL during drug dispensation
Identification of ART clients Eligible for TLD and ensure that they are transitioned according to the Guidelines
Identification of ART clients Eligible of the Multi Months Scripting and 6 months' dispensation and ensure that these strategies are implemented according to guidelines
Provision of adherence counselling to ART clients missing Pharmacy Appointments.
Drug Therapeutic Meetings to discuss the New Strategies with regards to ART
Perform any other related duties as required.
Minimum Qualifications and other Desired Requirements:
Diploma / Degree in Pharmacy
Experience and knowledge of HIV Tests, ARVs and Essential Medicines Logistics management.
Experience and knowledge of eLMIS is desired.
Registration with the Health Professions Council of Zambia
Previous public-sector experience preferably within HIV/AIDS field
Excellent written and verbal English skills are required;
Ability to plan, coordinate and manage multiple activities and adjust to changing priorities
Excellent analytical skills
Sound knowledge of Microsoft Windows, MS Excel, MS Word, MS PowerPoint and other related softwares.
John Snow, Inc. is an Equal Opportunity, Affirmative Action Employer committed to workplace diversity. We are committed to providing equal employment opportunities for all qualified applicants and employees without regard to age, race, color, national origin, ancestry, creed, religion, gender, disability, marital status, sexual orientation, sexual preference, genetic information, political affiliation, or military status (special disabled veterans or veteran status) in any employment decisions.