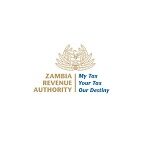 Zambia Revenue Authority
Personal Secretary (ZRA07)
Job Description
Reporting directly to the office of the Assistant Director, the job holder will be responsible for providing Secretarial Services to the office of the Assistant Director.
Responsibility:
MAIN DUTIES/ACCOUNTABILITIES
Drafting and typing Memoranda, Letters and any other communication.
Responsible for maintaining a sound filing system for correspondence and other documents held in the office of the Assistant Director.
Receiving, recording, monitoring and co-coordinating business correspondence from taxpayers and other units within Zambia Revenue Authority.
Receiving and screening of visitors
Screening and re-routing business and personal telephone calls appropriately
Fixing appointments for the Assistant Director.
Scanning/Photocopying copies for Assistant Director's Office.
Management of Office Petty Cash for the Assistant Director's office
General office management.
Any other duties as assigned by the Assistant Director.
REQUIREMENTS
Grade twelve (12) School Certificate or Equivalent
Minimum Typing Speed 45/55 wpm and Shorthand speeds 90/100 wpm
Minimum Certificate in Secretarial/Certificate in Shorthand Typing/Personal Secretary Certificate or equivalent.
Minimum of three (3) years relevant work experience.
A Diploma in Secretarial/Management Studies/Business Studies/Social Science will be an added advantage.
Member of the Professional Secretaries Association of Zambia will be an added advantage.
OTHER SKILLS AND ATTRIBUTES
High levels of integrity;
Interpersonal skills;
Good communication skills;
Analytical skills; and
Computer skills – Word, excel.
PLEASE NOTE THAT ONLY SHORTLISTED CANDIDATES WILL BE SHORTLISTED
Experience : 3.0 Year(s)
No. of Position : 4
Job closing date : 21-Apr-2021
Find Zambia Jobs – The best Job board for jobs in Zambia