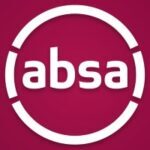 Bring your possibility to life! Define your career with us
With over 100 years of rich history and strongly positioned as a local bank with regional and international expertise, a career with our family offers the opportunity to be part of this exciting growth journey, to reset our future and shape our destiny as a proudly African group.
Job Summary
To provide specialist advice and support relating to sales and distribution, applying set rules to guard against risk, in alignment with related scheme and policy conditions, through the execution of predefined objectives as per agreed SOPs. Selecting this role has a compensation & benefit impact in Botswana, Kenya, TZ (BBT). Please contact Reward for details.
Job Description
Sales Target : Proactively make self-initiated contact with customers in order to deliver against the required sales targets | Collaboration : Constantly seek to improve ways of working by challenging the status quo and supporting an empowering climate within the team, sharing knowledge, experience, best practice and providing constructive feedback as required. | Compliance and Risk Management: Fulfil all activities in adherence to relevant control and compliance requirements, and quality standards | Customer Experience: To provide service excellence and achieve customer satisfaction | : | : | : | :
Education
Further Education and Training Certificate (FETC): Business, Commerce and Management Studies (Required)
Find Zambia Jobs – The best job board for Jobs in Zambia