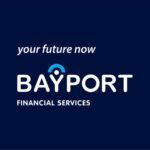 Bayport Financial Services (Z) Limited
Job Title: Personal Assistant to the Chief Executive Officer and Chief Financial Officer
JOB SUMMARY
Reporting to the Chief Executive Officer and Chief Financial Officer (Executive Office), your job purpose will be to provide administrative and secretarial support to the Executive Office. The Personal Assistant also serves as a liaison to the rest of Senior Management and the Board of Directors. The ideal candidate will have the ability to exercise good judgement, with strong written and verbal communication, administrative and organizational skills and the ability to prioritize when faced with multiple tasks.
JOB SPECIFICATIONS
Secretarial support including managing meetings and appointments, drafting and circulating meeting agendas, minutes and all logistics related to meetings both on and off site.
Responsible for organizing travel and logistics including flights, visa requirements, hotel accommodation, car rental and meeting schedules for trips.
Monitor and respond to incoming communication to Executive office including phone calls, emails, letters and walk-ins.
Ability to handle matters expeditiously, proactively, and follow through on projects to successful completion, often with deadline pressures.
Responsible for managing the Executive's personal daily schedule in line with their daily requirements.
Stakeholder liaison and management for Executive office for all local and international visitors.
Establish, maintain and manage an accessible electronic database and paper filling system.
Perform any other tasks as assigned by Executive Management.
MINIMUM ENTRY REQUIREMENTS
Diploma in any Business related discipline.
A minimum of three (3) years' experience in an Executive Office.
OTHER SKILLS
Strong interpersonal and communication skills.
Excellent customer service skills.
Ability to maintain the highest level of confidentiality and integrity.
Experience of managing and building relationships at all levels including Executives, Senior Management, Clients, the Board of Directors and external partners.
Expert level written and verbal communication skills.
Organizational skills and ability to multitask.
PERSONAL ATTRIBUTES/BEHAVIOURAL QUALITIES
Friendly
Confident
Possess cultural awareness and sensitivity
Pro-active and self-motivated
Pays attention to detail
Maintain the highest level of confidentiality and integrity