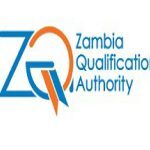 Website Zambia Qualifications Authority
Maintains effectively the Chief Executive diary in order to facilitate the meeting of appointments.
Undertakes effectively the placement, receipt, and referral of telephone calls and emails in order to facilitate action by the CEO.
Types timely correspondence and documents in order to facilitate
conveyance.
Receives and screens visitors to the CEO in order to facilitate smooth
operations of the office.
Undertakes effectively, arrangement of logistics and note-taking for meetings in order to facilitate the efficient operations and production of minutes and reports.
Undertakes effectively the management of travel and accommodation arrangements for the CEO and Directors in order to facilitate smooth operations.
KNOWLEDGE AND SKILLS REQUIREMENTS
a)  Minimum Primary/Secondary Education:
Full Form V/Grade 12 School Certificate
b)  Minimum Vocational/Professional Qualifications:
Bachelor's degree in Business Studies or equivalent
c)  Minimum Relevant Pre-Job Experience:
d)  Communication Skills (Written and Oral) 
Written Skills
Ability to write reports and minutes.
Oral Skills
Ability to communicate effectively in English
e)   Other Skills/Attributes
Familiarity with Microsoft office applications
Confidentiality
Integrity
Interpersonal
Initiative
Maturity
The detailed Job Description can be found on the ZAQA website: www.zaqa.gov.zm
Interested candidates meeting the above specifications should apply enclosing their CVs and certified copies of qualifications to:
The Chief Executive Officer
Zambia Qualifications Authority
Finsbury Park, Kabwe Roundabout
P. O. Box 51103
LUSAKA
Alternatively, applications can be sent via email to [email protected]
The closing date for receiving applications is Friday, 9th April, 2021.