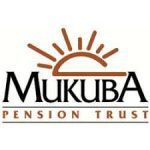 Mukuba Pension Trust hereby invites applications from suitably qualified candidates to fill the following vacancy:
Personal Assistant to the Chief Executive Officer
Job Purpose
Responsible for providing administrative services to the office of the Chief Executive Officer (CEO) to create an enabling and conducive environment to enable the CEO to discharge the strategic functions efficiently.
Key Duties and Responsibilities
To manage the CEO's diary efficiently
To draft responses to routine requests including referral to other departmental Heads;
To handle correspondence directed to managers
To act as the point of contact between the executives and internal or external colleagues
To handle some routines works on behalf of Chief Executive Officer
Make some operational Trust decision in consultation with Chief Executive Officer
Type Board papers and make appropriate files for Board members
Execute some Chief Executive Officers duties as assigned
To undertake timely and accurate typing of correspondence, reports and other documents
To undertake timely and politely the receiving of and attending to visitors to the CEO's office to enhance the image of the office;
To undertake effective desk research and collects data on topical issues to facilitate decision-making.
To undertake timely arrangement of travel logistics
Personal Attributes
The candidate should possess, among others, high interpersonal skills, maturity, should be innovative, should have problem solving skills, should be able to work with minimal supervision, should possess high confidentiality, integrity, and reliability.
Qualifications and Experience
Full Grade Twelve Certificate
Diploma in secretarial with 100/55 wpm in shorthand and typing respectively
Bachelor's Degree or Diploma in business administration or its equivalent will be an added advantage
Minimum of five years of practical experience in a similar role
Interested candidates meeting the above qualifications must send their curriculum vitae and copies of relevant academic and professional qualifications including current contact mobile/telephone numbers and three (03) traceable references (with referees email addresses) to the address below or email to: [email protected] by March 11, 2022.
NOTE:  ONLY SHORTLISTED CANDIDATES WILL BE CONTANCTED.
The Chief Executive Officer
Mukuba Pension Trust
P.O. Box 23570
KITWE