Full Time
Applications have closed.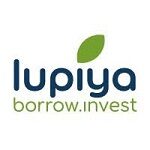 Job Title: Personal Assistant to the Lupiya Founders
Company: Lupiya Financial Services
Location: [Lusaka, Zambia]
About Lupiya Financial Services:
Lupiya Financial Services (LFS) is an award-winning, Zambian-owned fintech startup that provides online loans and investments focused on women, rural, and marginalized borrowers.
About the Job: The Personal Assistant will provide high level confidential support to the Founders by providing full secretarial and administrative services. Ensuring that effective planning and administrative systems are in place and maintained efficiently and effectively. The He/ She is also responsible for providing comprehensive support to the Board of Directors, and Executive Team and managing the organization's office operations.
ESSENTIAL DUTIES AND RESPONSIBILITIES:
Managing the Founder's schedule: This involves organizing appointments, meetings, and travel arrangements for the Founder's.
You will oversee the Screening of phone calls and emails and mail, filtering out non-essential communication and prioritize those that require the Founder's attention.
Preparing documents and presentations: You may be asked to create and proofread reports, presentations, and other documents for the Founders.
Handling confidential information, as a personal assistant, you will have access to sensitive information, and it's your responsibility to keep it confidential
You will be required to research on various topics and provide reports and insights to the Founder's
Managing the Founders expenses: You will need to track the founder's expenses, create expense reports, and submit them for reimbursement when need be.
Liaising with other executives and staff: You will be required to communicate and coordinate with other executives, staff, and stakeholders on behalf of the Founders.
 Work with the Executive Team to coordinate the Founders outreach activities. Follow up on contacts made by the Founders to cultivate ongoing relationships.
Assist in the selection of vendors, services, and supplies necessary for operation of Founder's office.
Manage information systems operations including hardware, software, desktop support, internal telecommunications, and
Replenish office materials such as snacks, printer supplies, paper, office supplies, etc.
Provide event management support as requested by Founders.
Provide hospitality to all guests and help to create a welcoming environment.
Answer the main phone line and respond to inquiries.
Invest in building long-lasting relationships both externally and internally
QUALIFICATIONS & EXPERIENCE:
The Personal Assistant should have the following skills, education and experience:
A personal assistant, including excellent communication skills, strong organizational skills, attention to detail, discretion, and the ability to multitask.
Time management, organizational, and communications skills
The personal Assistant should think critically and offer solutions to problems with a high level of professionalism and confidentiality.
A degree in Social Sciences
Data Analytical skills is an added advanced
3 years or more of relevant work experience