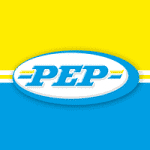 Position: PEOPLE SUPPORT ADMINISTRATION CLERK
Department: PEOPLE SUPPORT
Location: LUSAKA ZAMBIA
PURPOSE OF POSITION: To provide support of day-to-day activities to the People Support Department.
KEY RESPONSIBILITIES
To provide administrative support in terms of recruitment
Responsible for Part- time payroll Administration
Collate and maintain a database of employees
To ensure that starter packs for all new employees are prepared efficiently and effectively.
Maintaining personnel files
To offer assistance with any projects within the People Support department.
Writing and typing of employee letters and documents
Arranging and managing meetings and calendars
JOB INCUMBENT REQUIREMENTS
Grade 12/ Secondary School
Relevant tertiary qualifications (would be advantageous)
Must be computer literate – MS Word, Excel, power point
We will give training regarding our payroll System.
Familiar with and knowledge in Zambian Labour Laws
Any experience within Human Resource Role – is a plus
Able to speak, read, write and communicate fluently in English and any other local language.
Zambian Citizen
Competencies required:
Honesty, Passion & Resourcefulness: Effective communication; Service orientation; problem assessment: Build and maintain healthy business relationships: stress tolerance: able to quickly adapt to change have an open mind to new ideas and learning.
CLOSING DATE: Tuesday, February 1, 2022
If you are interested and meet the minimum requirements, please submit your English CV to [email protected] address.
If you do not hear from us within 4 weeks or the closing date of this position, please regard your application as being unsuccessful.