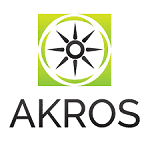 Background
At Akros, we bring innovative ideas for gathering and using data to development challenges through a "boots on the ground" approach. We've built our organizational culture and nuanced approach to implementation by being where our work is: in Southern Africa. Akros has been supporting government and partner counterparts from our home base in Lusaka, Zambia for over 10 years. These close, on the ground, partnership has helped to contextualize our work and to ensure that we are only scaling the ideas and approaches which will work and will be sustained in under-resourced settings over time.
Akros has collaborated with VillageReach to support the Global Health Supply Chain Program (GHSC) – Procurement and Supply Management (PSM) project, whose purpose is to ensure uninterrupted supplies of health commodities in support of USG- funded public health initiatives around the world, including a wide array of services for health commodity procurement and related systems strengthening technical assistance encompassing different elements of a comprehensive supply chain.
In 2019, the Ministry of Health (MOH) launched the pharmaceutical traceability initiative and the draft of Zambia National Vision & Strategy for Pharmaceutical Traceability Leveraging GS1 Global Standards. The GRZ is continuing  to advance the progress made in Zambia to create this enabling environment for standards use in the supply chain  through a series of activities that includes standardizing product identification protocols and implementing a  scalable and sustainable product master data program, supported through a National Product Catalogue (NPC)  application to serve as a national drug registry (NDR) in a way that improves interoperability and integration  among disparate health and supply chain information systems.
The Zambia National Product Catalog (NPC) Implementation project has the following objectives:
Establish an electronic tool to manage the NPC project as the Zambia Health Supply Chain System's centralized catalogue, allowing different supply chain parties to access the product list and get data from the tool of NPC.
Map standardized GS1-based item master data including Global Trade Item Numbers (GTINs) to Zambia Systems' product IDs.
Provide product registry services with the Interoperability Layer's Shared Services
Load NPC's standardized GS1-based item master data to Product Catalogue Management Tool (PCMT).
To accomplish these objectives Akros, in collaboration with VillageReach, will complete a variety of activities to  collect and organize master health product data from key sources, set up and configure the PCMT, and build the  capacity for the ongoing management of Zambia's national health product catalogue amongst local stakeholders. Therefore, Akros is looking for a PCMT Data Collection Officer who will support these efforts by participating in data collection, validation and data upload. The position is based in Lusaka, Zambia. About 25% travel to ZMMSA regional hubs is anticipated.
Specific Responsibilities
Work alongside the PSM team to collect data from ZMMSA National and regional hubs.
Conduct data cleaning and mapping.
Run data quality and validation checks before uploading data into PCMT.
Conduct site visits for quality assurance.
Document best practices for data collection, cleaning, mapping and upload.
Qualifications
Akros employs passionate, results-orientated self-starters who are willing to take the plunge with us.  We are an energetic, fast moving team who often have to divide and conquer to get the job done. We are looking for people to invest in, to learn from, and to share and grow our lessons learned so far. And we are looking for those who can bring new ideas, new perspectives and new bursts of energy and innovation to our team. We have a deep history of people coming to Akros, coming alongside our founders, supporting the same vision they are seeing: to make tangible impact in sustainable ways for the vulnerable populations we are working among. Many past employees or fellows have created a lasting legacy at Akros through their own innovations which we have helped expand, and in some cases take to scale. If you have an idea that is going to create impact on global health and it fits within our wheelhouse – we are willing to help take that idea to fruition.
The appropriate candidate will possess:
A Bachelor of Science degree in Pharmacy (recent graduates are encouraged to apply).
Knowledge and experience in drug supply chain management.
Ability to learn new topics and settings quickly and turn that learning around to create solutions to problems.
Demonstrated ability to operate with minimal instruction in a fast-paced environment.
Useful skills will also include
Experience working with a range of government stakeholders
Good working knowledge of Microsoft Excel
Location and Term
Short term contract (12 weeks) with anticipated breaks within the 12 weeks. The position is based in Lusaka, Zambia, with 25% travel to ZMMSA regional hubs being anticipated.
Application Instructions
Applications are due no later than September 9, 2021. Candidates will be interviewed on a rolling basis and are encouraged to apply early. To apply, please submit a cover letter and CV with references to [email protected] with "Application: PCMT Data Collection Officer" as the email's subject line.