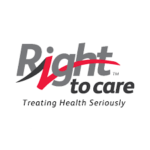 Job Description
To ensure that a specialized Payroll and Benefits support is provided to both the Organisation and subsidiaries and ensure accurate and compliant payroll processing as per standards established both legislatively and internally per country. Total compliance to Payroll's Standard Operating Process (SOP).
Loading of new staff on the Payroll System
Loading and updating of all monthly payroll changes onto the Payroll System
Handling of staff transfers & all other movements on the payroll
Loading of short hours as deductions as authorised by HR
Calculate and load all timesheet payments received
Medical Aid Administration: Check and ensure that all medical aid related documentation & communication is provided as and when required.
Ensure that all new staff are registered on pension fund, sending of all new applications to the service provider
Ensure that all new and existing staff are on a correct pension fund option
Prepare payment requisitions for all payroll payments e.g.: Third Parties
Processing maternity leave applications, unpaid leave applications and any manual leave application submitted
Follow up & escalate any payroll queries that are not closed off
Provide customer support to both HR and the business concerning all benefit related queries/requests
About the Organization
Right to Care is at the vanguard in supporting and delivering prevention, care, and treatment services for HIV and associated diseases. We work with government and communities to find pioneering solutions to build and strengthening public healthcare.
We embrace a strong entrepreneurial culture and focuses on innovation and the use of technology to enhance services, address skills shortages, and deliver quality healthcare outcomes. Our areas of expertise include HIV and TB care and treatment, pharmacy automation, medical male circumcision, and cervical cancer diagnosis and treatment.
Right to Care Zambia has been awarded a five (5) year project funded by the USAID through the PEPFAR mechanism. The Maintained Epidemic Control of HIV (MECH) Project aims to reduce HIV mortality, morbidity and transmission by achieving the UNAIDS and PEPFAR goal of 95/95/95 HIV treatment coverage by providing comprehensive HIV Prevention, Care and Treatment maintenance services in Luapula, Northern and Muchinga provinces of Zambia. The MECH project will work closely with and in support of the Ministry of Health.