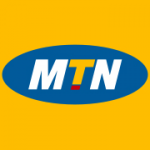 MTN Zambia
The key responsibilities for this role include but not limited to the following:
Contributes to the achievement of revenue targets, profitability and customer satisfaction within the segment by executing customer acquisition and retention plans.
Provides inputs for the development of the MTN Partnerships universe.
Assesses product and service needs and organizes strategic alliances to ensure successful delivery of solutions within and outside our value proposition for Enterprise clients.
Provides input in the process of developing relevant solutions that answer to client needs.
Evaluates, accesses, and processes partner applications in line with MTNZ strategic Objectives while ensuring compliance with set procedure.
Facilitates partner registration onboarding, contracting and relationship management.
Processes provisioning through the Sales Support, for products and services for client's portfolio.
Conducts education sessions for Key Account Managers (KAM) and clients on portfolio to ensure that KAM/clients understand and optimize the use of new solutions.
Develops and maintains good business relationships with clients and partners which enables us to quickly and amicably resolve client challenges, enhance goodwill and loyalty and increase the chances of additional business.
Continuous monitoring of Partners performance based on agreed targets and service standards , and ensure to keep all partners accountable through predicable agreed reports.
Generate Reports on a weekly, Monthly Quarterly and Annual basis on the performance and contribution of each partner for group partnerships and local Management.
Grow revenue portfolio through cross sell and upsell.
Candidate Requirements
Grade 12 certificate with credit or better in English and Mathematics and 3 other subjects
Business/Marketing or equivalent professional Diploma
 2 years' experience in a sales environment, at least 1 Experience in Telecommunications
Women are strongly encouraged to apply
Please indicate the job title in the subject of your e-mail and use your full name and the job title you are applying for as the filename of your application. Application should consist of your letter and CV only, in a single document. Hand delivered applications will not be accepted.