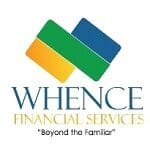 Whence Financial Services
WHENCE FINANCIAL SERVICES – PAID INTERNSHIP ADVERT *10 (LUSAKA)
Whence financial services is currently hiring ten (10) innovative, self-driven and result oriented individuals who wish to join the fast expanding financial institution as fully paid interns leading to permanent and pensionable employment for well performing candidates.
ABOUT US
Whence Financial Services is a startup subsidiary of Whence Limited, an indigenous Company committed to promoting and supporting the ingenuity and resourcefulness of youth by creating an enabling environment for fresh graduates to join our team of winners and begin their careers without the need for experience.
Our vision as an institution is to continue improving livelihoods in society through business and innovation. So if you are a young person who wishes to contribute positively to society and is looking to join an environment that will nurture your aspirations and help you grow professionally, then this is your chance.
JOB BRIEF
We invite applications from suitably qualified individuals to join as paid interns to perform appraisals of business loans, individual loans and other associated tasks. The interns will under- take an intermediary role between potential clients and the institution with the goal being to help qualified loan applicants obtain loans in a timely manner.
RESPONSIBILITIES
Perform initial appraisal and evaluation of loan applicants by thoroughly examining their applications.
Assess creditworthiness through background research and interviews with applicants aimed at establishing clients' eligibility to get credit facilities.
Cultivate trustworthy referrals networks and build a reliable clientele.
Come up with new ways and means of creating awareness about Whence services.
Forge trust based relationships and enhance customer satisfaction.
Work within established regulations and adhere to all legal requirements at all times.
 Remuneration
Successful candidates shall be entitled to a monthly stipend
of K3,000.00 during the duration of the internship provided they meet the minimum monthly targets as prescribed in their internship contracts.
Qualifications
Full grade 12 Certificate with credits or above in both English and Mathematics.
Tertiary education with a minimum of a Diploma in any given field.
A good grasp of Microsoft packages i.e. Microsoft Word and Microsoft Excel.
Excellent communication and interpersonal skills.
Ability to work under minimum supervision.
Must have the mettle to meet tight deadlines and exhibit calmness and composure under pressure.
Experience in any industry is an added advantage.
Must be at least twenty (20) years or above.
Interested candidates can send their applications via our email address [email protected] or take their application letters in person to any of our Lusaka offices at;
ZIMCO BRANCH
Zimco House Building, 4th Floor, Suites 401&402, Cairo Road, Lusaka.
ANCHOR BRANCH
Anchor House Building, 8th Floor,Suites 801, Cairo Road,Lusaka.
KAMBENDEKELA BRANCH
Kambendekela House Building, Suites F13 & F14,
Dedan Kimati Road,Lusaka.
VERY IMPORTANT: APPLICANTS SHOULD ATTACH A 300 WORDS ESSAY ABOUT A PERSONAL EXPERIENCE WHEN THE APPLICANT EMBARKED ON SOMETHING THEY THOUGHT THEY DID NOT HAVE THE SKILLS OR EXPERTISE TO DO BUT WENT ON TO DO IT ANYWAY. THE APPLICANT SHOULD STATE WHAT THE RESULTS WERE AND WHAT THEY LEARNT FROM THAT EXPERIENCE.
Deadline for applications is Friday the 24th of September, 2021. Please note that applications submitted after 24th of September, 2021 will not be considered. Local residents are strongly encouraged to apply.