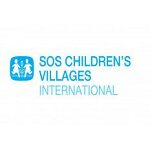 SOS Children's Villages Zambia
SOS Children's Villages Zambia is a child focused organization and an affiliate of the SOS Children Villages International. It is non-governmental, non-political, non-denominational, and non-racial. Its overall mission is to build families for children in need, help them shape their own futures and share in the development of their communities.
Applications are invited from suitably qualified and experienced persons to fill the under listed job positions in the organization.
Position: Outreach Social Worker
Location: Lusaka
Role Objective
The Outreach Social Worker is responsible for facilitating the capacity building of FSP supported families, communities and duty bearers to effectively protect and care for their children sustainably in cooperation with local authorities and other service providers, enabling children who are at risk of losing the care of the families to grow within a caring family environment. 
Key Tasks and responsibilities
Programme participation: formation and development of Community Task Force and organize their training on vulnerability assessment at family and community levels.
Programme Planning and budgeting: Support Community Task Force, families and communities in the assessment of root causes leading to child abandonment at family and community levels through use of appropriate participatory tools and develop action plans to meet those needs.
Implementation of programme plans: Facilitate and support the timely programme plans from the approved annual plans and budgets for families to access essential services required to fulfill their children's developmental needs and rights.
Children's access to essential services: Facilitate and organize training of children in child rights, support facilitation and monitoring of children's access to education, health care, nutrition, vital registration, like birth certificates, wills, etc.
Capacity building of families: Facilitate empowerment of community facilitators in Family Development Planning. Organize and facilitate families/caregivers access to child rights and other paralegal issues training; income generation training and support; nutrition and food security training and support; health care training and support.
Capacity building of Community Based Organization (CBO): Facilitate and support the initial CBO capacity assessment and developing of the CBO's organizational management capacity. Support the CBO capacity building of systems in Financial and accounting policies, procurement policies and procedures, resource mobilization strategies etc.
Networking and Partnerships: Facilitate stakeholder analysis within the programme, maintaining and updating stakeholders' profiles. Collaborate with community development structures, other NGOs and government departments for effective service delivery to programme participants. Support functional sustainability of community based networks on OVC support and represents the FSP in community OVC related forums. Identifying opportunities for OVC supportive partnerships within the programme.
Monitoring and Evaluation: monitoring and evaluation of the programme interventions and regular data collection through appropriate monitoring tools on programme interventions.
Reporting and documentation: Prepare and submit timely progress reports to the FSP Coordinator on programme interventions. Document family and child success stories on programme interventions. Ensuring that relevant community development structures have documented programme processes. Ensuring that the database and files of families on the programme are maintained and updated timely.
Child protection through outreach activities works closely with the community and Child Protection Networks, supports creation of a protective environment, keeping the children and young people safe from abuse, neglect, exploitation and violence.
Reporting Lines
The job holder will functionally report to the Family Strengthening Coordinator- Lusaka. 
Qualification and Experience
Degree or equivalent qualification in Social Sciences preferably Social Work, Sociology, Development Studies and Community Development.
Minimum of 2 years relevant work experience in the field of social services or community development.
Excellent command of at least Nyanja and Tonga or national languages used in the country and good communication skills, including both written and verbal. Preferably fluent in the language(s) spoken in the programme's target communities.
Positive and professional approach: highly organised, able to work independently, using initiative and keeping commitments.
Awareness and understanding of social development issues including gender, education, health, HIV/AIDS, Sexual and Reproductive Health, etc.
Basic computer skills
Personal attributes
Integrity
Good interpersonal relations
Competences
Understanding of child rights issues: knowledge in the area of child rights, child protection, child development and family & community development; knowledge of relevant local and national laws, regulations and protocols.
People development: facilitation skills to build the capacities of families, children and partner organisations.
Communication & networking skills: ability to foster effective relationships with the key stakeholders of the programme including the local authorities, community leadership, partner organisations and participating families.
All applicants for the above position should be child friendly.
To be considered for the above position, apply to:
The Human Resource and Administration Manager,
SOS Children's Villages Zambia,
National Office,
Plot # 23217 / 35,
PHI, Off Police Post Road,
P.O Box 37907,
LUSAKA.
Closing date for receipt of applications is Thursday 22nd April 2021.
You can also email your application letter and Comprehensive CV only to [email protected]. Ensure that you indicate in the subject line of your e-mail the job position applied for.
SOS Children's Villages Zambia is an equal opportunity employer.
Find Zambia Jobs – The best Job board for jobs in Zambia