Full Time
Applications have closed.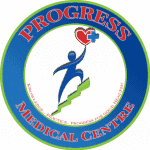 Website Progress Medical Centre
OPHTHALMIC CLINICAL OFFICER
1. PURPOSE OF THE JOB
To provide efficient and effective clinical services and care to both General and Ophthalmic patients in OPD, ward and emergencies in accordance with set standards and policies at Progress Medical Centre.
2. KEY RESULTS AREAS AND ACCOUNTABILITIES:
(1) Provides clinical services and care to patients in OPD, ward and emergency room in accordance with the Doctors instructions.
(2)  Accompanies Doctors during ward rounds
(3) Clerking of patients, diagnosing and treatment.
(4) Attending to minor cases
(5) Recognize and refer to ophthalmologist those conditions that require advanced care.
(6) Manage an eye Clinic together with the Ophthalmologist.
(7) Undertakes other duties when and as required
(8) Inform any anomalies or critical patients to the supervising Doctor/ Ophthalmologist on time on time
(9) Ensure preventive maintenance and assured working condition of all types of instruments/ equipment used in eye clinic.
(10) Follow medical ethics according to the Health professions Council of Zambia guidelines and regulation.
QUALIFICATIONS
Full Grade 12 Certificate.
Diploma in clinical Medicine and advanced Diploma in clinical ophthalmology
Minimum of 3 years' experience.
HPCZ Full Registration and current practicing license
Computer Literate.
All Applications including CVs must be sent to [email protected] not later than 10th June, 2022.