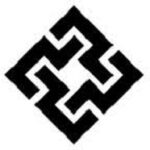 FQM
PURPOSE
To safely operate large mobile cranes between 50 and 200 tons, for all purposes regarding maintenance and construction.
KEY RESPONSIBILITIES
This position will be required to adhere to all relevant requirements, policies, procedures and legal regulations pertaining to health, safety, environment and quality, as well as finance, human resources, and any other regulations as required by the company and relevant to the level of the role and responsibilities of the function.
Conduct daily inspections on the crane to ensure safe, reliable operation and mobility of the crane.
Safely drive the applicable crane to the required position.
Evaluate the area for obstructions and ground stability for final positioning.
Set up the crane on a sound surface and report on any suspicious behaviour during this phase.
Work directly with the rigger in charge to ensure safe operation.
Ensure the Crane is well taken care of and kept in a clean and functional state.
Ensure that all defects are reported immediately to the Supervisor – Mechanical.
Ensure that no task commences without the necessary clearance/permit.
Use the load chart in relation with the Load Moment Indicator.
Calculate in case of LMI failure in order to complete the lift
QUALIFICATIONS
Minimum of a Grade 12 with mathematics.
Crane Operator Certificate from a recognised institution.
EXPERIENCE
A minimum of 7 year's relevant experience operating Mobile cranes up to 200 tons.
BEHAVIOURAL TRAITS
Teamwork
Bold initiative
Thinking safely
Upholding quality
Technical Skill
Driving quantity
Driving attendance
Sober and sober minded at all times
OPERATIONAL REQUIREMENTS
Standby and overtime where required
Exposure to noise / dust