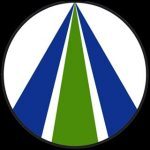 International School of Lusaka
Employment Opportunity
The International School of Lusaka is one of the oldest and largest international schools in Africa. Our school is a vibrant, diverse community with teachers and students from nearly fifty different countries. We provide a modern, student-centred education with curriculum from the International Baccalaureate Organization and other sources. We seek application from enthusiastic, qualified and experienced individuals for the position of Operations Supervisor:
Reports to: Head of School
Responsible For:
The job-holder shall be responsible for the coordination, administration, organization and smooth running of repairs and maintenance, small building works, transport, security and other operational activities affecting the facilities and grounds and  oversee construction projects as determined by the Head of School at the school. The job-holder will attend Management Team Meetings, when required to do so, and contribute towards facilities development and planning.
The job-holder will, in addition to the above, also carry out part-time teaching and any other academic duties as described in the relevant job descriptions.
Duties and responsibilities
These duties and responsibilities are to be carried out at all times:
Supervising the school operations, including repairs and maintenance, building works, and overseeing the operations and staff involved in transport and security.
Ensuring that all repairs, maintenance and minor building activities in a facility are appropriately carried out to the expected standards, in a timely manner, according to priorities and within budget.
Directly supervising the maintenance staff.
Raising the quality and standards of maintenance and repair work in the school.
Keeping a record of all maintenance and service activities conducted
Ensuring cyclical maintenance work is carried out on services and equipment in order to avoid failures.
Working with the maintenance staff to file purchase orders and other documents for the procurement of spare and replacement parts and materials.
Interacting with other office and academic departments to ensure the proper functioning of all systems in the school.
Assisting in the recruitment of maintenance staff and evaluating their performances when need arises.
Complying with all safety norms and regulations set by the industry.
Required Qualifications
Degree  or Higher Diploma in  Construction, Electrical and plumbing or relevant field from recognized institution
Minimum three years experience in construction, maintenance and facility management
Experience and/or skills in practical problem-solving and the management of repairs and maintenance staff in an institution.
High expectations and standards with regards to maintenance and building works.
Should have excellent written and verbal communication skills.
Should be able to effectively manage time and meet all specified deadlines.
Should have good leadership and organizational skills and the ability to motivate team members.
Contract: This position will be from 1 to 2 years consensual contract that may be renewed at the discretion of the school management.
Interested candidates should submit an application letter and curriculum vitae by email to the Human Resource and Administration Officer, International School of Lusaka ([email protected]). The closing date for applications is 30th September 2021.