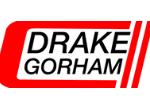 Drake and Gorham Z Limited
Drake and Gorham Zambia Limited seeks to employ a well qualified and experienced person to fill the following position urgently:
OPERATIONS MANAGER TO HEAD OPERATIONS & ADMINISTRATION DEPARTMENT
The suitable candidate must have:
Experience in management, operations and leadership.
Basic understanding of Accounts and Finance
Ability to build consensus and relationship among managers, partners and employees.
Excellent presentation and communication skills.
Experience in Human resource, insurance and Clearing & Forwarding
Understanding of necessary legal and regulatory documents.
Conversant with Microsoft Office, Belina and Pastel/Sage accounting packages
Must possess a degree in either business, finance, operations management or any related field.
Must have worked in a similar role for not less than 5 years.
Zambian or Resident of Zambia
All applications must be addressed to Human Resource:
Drake and Gorham (Z) Ltd
Head Office Plot 5163 Washama Road,
Lusaka PO Box 31776, Lusaka.
or emailed to
[email protected]; [email protected]