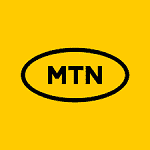 The key responsibilities for this role include but not limited to the following:
Develops and implements life cycle approach to minimizing revenue leakage across MTN Zambia's revenue streams;
Coordinates activities performed by the Shared Services Hub support team;
Manages the roll out of key RA projects;
Coordinates RA activities in key Opco Projects;
Enhances the pro-active management of new products, services and developments;
Identifies and manages potential control weakness with an aim to minimize revenue leakage;
Educates and promotes benefits of the RA function across other Business Units in MTN Zambia;
Ensures adherence to the constant business change in the entity by introduction of new service/product;
Promotes and communicates RA benefits across Divisions- marketing, finance, sales, IT, CC, internal and external customers;
Manages closure of issues with RA Analysts;
Reviews, establishes and reports on Team resources (system and human). Manage these for optimal team performance;
Prepares and presents to the Senior Manager weekly, monthly, quarterly and annual reports in agreed formats and a timely basis;
Effectively manages the development of direct reports, effectively linking performance management, learning & Development, talent management and the MTNZ Employee Value Proposition to achieve optimum performance.
Candidate Requirements
Grade 12 certificate with 5 credit or better of which English and Mathematics are a must;
Bachelor Degree in Computer Science/IT/Telecoms/Finance/Accounting or equivalent;
Professional Certification in Auditing Courses will be an added advantage;
At least 3-5 years' experience in telecommunication industry with at least 2 of these in revenue Assurance/Audit;
Experience needs to be relevant to processes and systems (for systems thinking agility) and to gain relevant technical knowledge;
Strong understanding of telecom revenue cycle, processes, network elements and systems involved;
Experience in working on billing systems, IN and network elements like MSC, GGSN & SGSN;
Professional Certification in Risk/RA/FM/Cyber Security will be an added advantage.
Women are strongly encouraged to apply
Note: that only shortlisted candidates will be contacted.