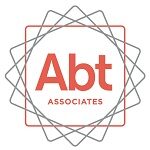 Abt Associates
Job Description
Opportunity Summary
Abt Associates, a major American business and government research, technical assistance, and consulting company, manages the USAID-funded Vector Control Task Order 1. Task Order 1 supports the U.S. President's Malaria Initiative (PMI) and USAID to plan and implement an integrated vector control approach with the overall goal of reducing the burden of malaria. Abt has implemented indoor residual spraying (IRS) for PMI since 2011, delivering high-quality IRS programs and gathering the most comprehensive vector control entomological data in the world. Under this contract, Abt is expanding entomological monitoring to guide programs focused on insecticide-treated mosquito nets and IRS and continuing to assist PMI in reducing the burden of malaria through IRS and capacity building in 25 African countries where malaria is endemic. Abt also continues to support PMI in IRS monitoring and evaluation, as well as environmental compliance.
Under the supervision of the Chief of Party, the Project Manager Senior / Operations Manager provides organizational and logistical management for the project's Vector Control TO1 operations in Zambia.
Key Roles and Responsibilities
Specific duties and responsibilities include the following:
Manages the overall planning and implementation of all project spray operations, including:

Developing annual operations activity schedules,
Conducting geographic reconnaissance,
Identifying, and overseeing the preparation and renovation of, spray operation sites/bases,
Organizing annual planning meetings with NMEP, other local stakeholders, and spray districts,
Determining spray operation labor requirements, and overseeing the recruitment of seasonal spray personnel,
Quantifying requirements for insecticides, sprayers, PPE, and all other equipment and supplies,
Confirming specifications for PPE, and all other equipment and supplies procured locally,
Organizing micro-planning meetings.

Overall responsible for supervising and monitoring spray activities

Ensuring that correct spray techniques are applied
Ensuring quality and accuracy of primary data
Ensuring data forms are promptly and safely delivered to data centers
Ensuring that supervision and monitoring tools are used as required

Oversees the management of warehouses and stores.

Ensuring adherence to USAID/PMI BMP for IRS
Ensuring that there are adequate stock levels of commodities, equipment and supplies, at all operation sites.
Ensuring that all store records are up-to-date throughout the spray campaign

Coordinates training-of-trainer (TOT) courses, and the trainings of the different categories of spray personnel.
Oversees information, education, and communication (IEC) activities and community mobilization.
Recommends spray personnel performance targets, and tracks progress against spray campaign targets and timelines.
Achieves operations-related Monitoring & Evaluation and Quality Control indicators of the project.
Develops the operations component of the country capacity-building plan to transfer skills to local institutions.
Develops spray campaign operations reports
Directly supervises the project's District Coordinators, and Logistics Coordinator.
Accomplishes other duties as may be assigned by the Chief of Party.
Preferred Qualifications
Masters Degree in Public Health, Environmental Health, or other relevant field.
At least 10 years of professional experience managing operations in an international development environment, with significant experience in vector control programs.
Significant management and supervisory experience.
Prior experience at USAID-funded programs, and basic knowledge of Federal and AID Acquisition Regulations (FARs and AIDARs), are highly desirable.
Excellent writing, computer, and organizational skills.
English language fluency.
Minimum Qualifications
Bachelor's Degree + Twelve years of relevant experience, or Master's Degree + Ten years of relevant experience, or PhD+ Eight years of relevant experience
Abt Associates is an Affirmative Action/Equal Opportunity employer committed to fostering a diverse workforce. Abt Associates provides market-competitive salaries and comprehensive employee benefits. Local candidates strongly encouraged to apply.
Disclaimer: Abt Associates will never ask candidates for money in exchange for an offer of employment.
Find Zambia Jobs – The best job board for Jobs in Zambia